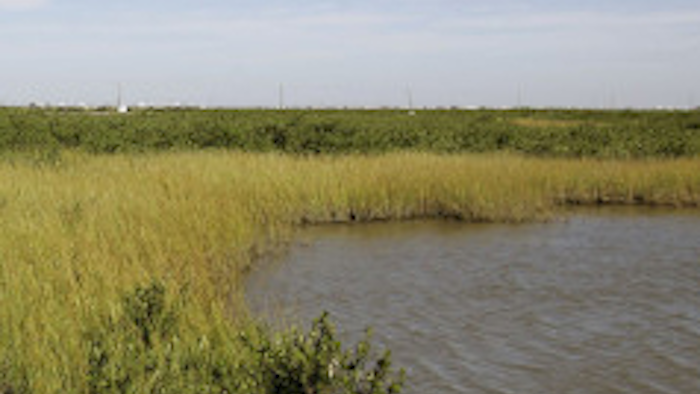 A federal judge has dismissed a New Orleans-area levee authority's lawsuit charging oil and gas companies with destroying Louisiana's coastal wetlands.
The lawsuit was filed by the Southeast Louisiana Flood Protection Authority-East in 2013 against nearly 100 oil and gas companies over damage they allegedly caused to Louisiana's wetlands. The authority is one of two regional boards set up by the state after Hurricane Katrina to better protect the New Orleans area from flooding.
The companies had faced billions of dollars in damages if the suit had been successful. The suit argued that the defendant oil companies did not fulfill their obligations to clean up the damage caused by drilling and related activity on Louisiana's coast.
In dismissing the lawsuit Friday, U.S. District Judge Nanette Jolivette Brown said federal and state laws did not provide any avenue by which the levee authority could successfully bring suit.
Brown rejected arguments by the authority that it had a claim against the oil and gas companies, ruling that the levees were too far from, or too indirectly affected by, the alleged damage. She also said the authority had no right to sue under permits issued by the state or the U.S. Army Corps of Engineers that allowed the companies' energy exploration or transportation activities in the first place.
Greg Beuerman, a spokesman for Shell, Chevron and BP, which were all defendants in the suit, praised the decision.
"We are gratified by this ruling to dismiss this ill-conceived, unwise and divisive litigation, which we have contended all along was nothing more than an attempt to subvert the existing legal and regulatory processes," Beuerman said in a statement.
An attorney said the decision would be appealed with the Flood Protection Authority's permission.
"We're disappointed with the ruling, but I think it was always clear this wouldn't be resolved in the district court," said Jim Swanson, one of the lead attorneys on the case. "I don't think this is the final word on this subject."
In drilling for oil in Louisiana's marshes and swamps, oil companies dug about 10,000 miles of canals and sucked up enormous amounts of oil and gas. Those actions and others led to tremendous land loss, according to scientists. Louisiana has lost about 2,000 square miles of coastal land and drilling has been blamed for about 36 percent of that loss.
To thwart the suit, legislators and Gov. Bobby Jindal passed a law this year that prohibits state agencies and local governments from pursuing suits such as the one filed by the flood board.
Jindal spokeswoman Shannon Bates Dirmann also praised the ruling.
"We appreciate the judge's ruling and are pleased that this frivolous lawsuit has come to an end," said Bates. "We've maintained that this was not a claim SLPFA had the authority to bring, and we are glad the court agreed."