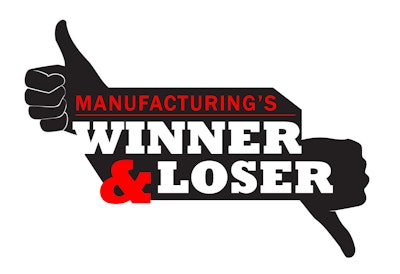 This week's winner and loser are both in the energy sector. Solar is seeing gains in employment, while oil and gas are seeing declines.
If these trends continue, the energy sector could see a complete transition — much sooner than later.
Winner
The solar industry, this week's winner, now reportedly employs more people than the oil and gas industry.
According to the nonprofit organization Solar Foundation, 208,859 people were employed in the solar industry last year compared to 187,200 people in oil and gas. This means the solar industry saw a rapid 20.2 percent employment growth between November 2014 and November 2015.
"Census 2015 shows that solar company growth has been remarkably consistent over the last five years, despite an uneven jobs recovery in the U.S. over the same period," said Philip Jordan, Vice President at BW Research Partnership. "Indications point to this sustained, upward trajectory continuing apace in the months and years ahead as the U.S. transitions to a clean energy economy."
The Solar Foundation surveyed employers in the industry who said they expect to add more than 30,000 jobs in the next year.
Loser
While the solar industry is seeing rapid job growth, the oil and gas industry is seeing increasing numbers of layoffs. Between November 2014 and November 2015, the industry lost 9,500 jobs.
The industry has struggled largely in part to the massive drop in the price of crude oil. Prices fell below $31 a barrel this week; the lowest level the industry has seen in 12 years.
BP is one of many companies cutting jobs as a response to the drops, announcing this week about 4,000 layoffs over the course of the next two years.
Industry experts are concerned that prices could bottom out at $10 a barrel, which would be the lowest it's been since 1998.