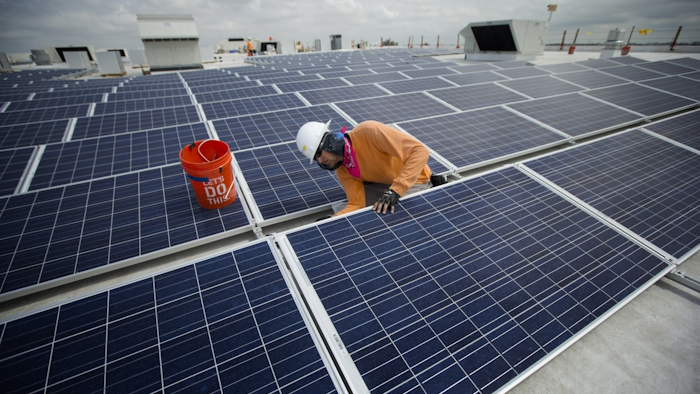 There are now more job opportunities in solar energy than in the oil and gas industry, the nonprofit Solar Foundation announced on Jan. 12.
The organization's sixth annual National Solar Jobs Census found that 208,859 people were employed in the solar industry in the United States in 2015, compared to 187,200 people in the oil and gas industry.
This means that 35,052 solar workers were added over the past year, representing 20.2 percent growth between November 2014 and November 2015. This is almost 12 times faster than the national employment growth rate, which was 1.7 percent during that one-year period.
Conversely, the oil and gas industry lost 9,500 jobs from November 2014 to November 2015, partially due to layoffs caused by declining price of oil. The solar industry is also larger than the coal-mining industry, which employed 67,929 people as of the third quarter of 2015.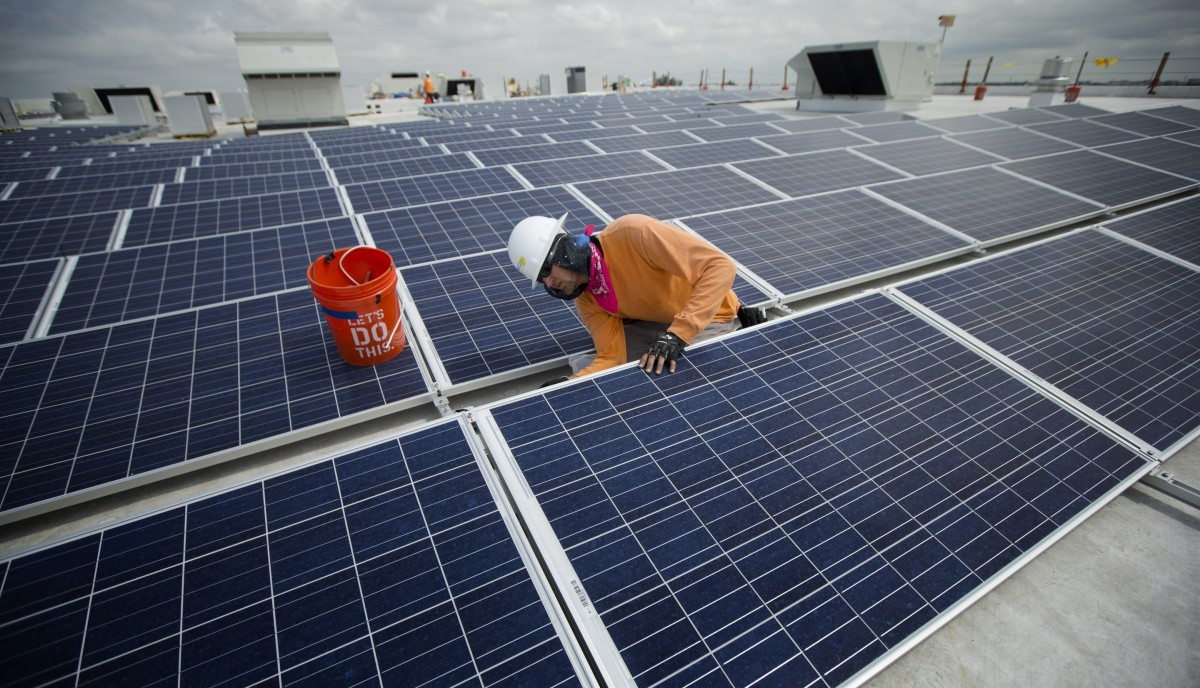 The field shows relatively low gender diversity, although it is more diverse than some other industry sectors: women represent 24 percent of United States solar workers. The majority of people who work in solar work install solar panels, with 119,931 individuals employed in that segment of the industry.
"Americans want good-paying jobs, and solar jobs are growing 12 times faster than the rest of the economy," said former Michigan Governor Jennifer Granholm in a press release. "Our citizens are making and installing those solar panels, and with the right policies, the U.S. can create hundreds of thousands more solar jobs here at home."
Industry employers surveyed by the Solar Foundation said that they expected to add more than 30,000 jobs in the next year, an increase of 14.7 percent over the current workforce.
"Census 2015 shows that solar company growth has been remarkably consistent over the last five years, despite an uneven jobs recovery in the U.S. over the same period," said Philip Jordan, Vice President at BW Research Partnership. "Indications point to this sustained, upward trajectory continuing apace in the months and years ahead as the U.S. transitions to a clean energy economy."