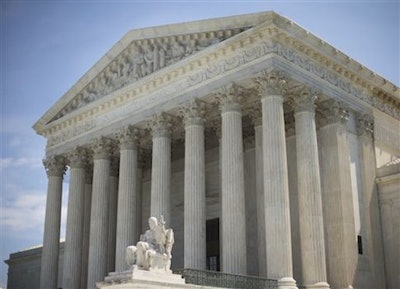 The U.S. Supreme Court has rejected a lower court ruling that awarded lifetime health care benefits to union retirees at a West Virginia chemical plant, ordering the court to reconsider the matter.

The unanimous ruling from the high court represents a victory for M&G Polymers USA, which first sought to require retiree contributions to health coverage in 2006 after purchasing the plant six years earlier. It also tightens the standard for collective bargaining agreements that do not specify terms for lifetime benefits.

Under an agreement reached in the 1990s, retirees from the Point Pleasant Polyester Plant in Apple Grove, West Virginia, that received a company pension also received health benefits -- though the deal did not explicitly say whether those would vest for life.

Several retirees sued in the wake of the 2006 change, and the 6th District Court of Appeals in Cincinnati ruled in their favor in 2013, writing the union likely would not have agreed to the original contract "if the company could unilaterally change the level of contribution."

Monday's Supreme Court ruling, however, found the appeals court inappropriately tipped the scales "in favor of vested retiree benefits in all collective bargaining agreements" across a wide range of manufacturing sectors.

"When a contract is silent as to the duration of retiree benefits, a court may not infer that the parties intended those benefits to vest for life," wrote Justice Clarence Thomas.

Although the decision gives M&G -- a subsidiary of Italy's Mossi Ghisolfi Group -- another chance to establish pensioner contributions for health care, Justice Ruth Bader Ginsburg wrote in her concurrence that the Supreme Court order could allow the current system to remain in place.

"No rule requires 'clear and express' language in order to show that parties intended health care benefits to vest," Ginsburg wrote.