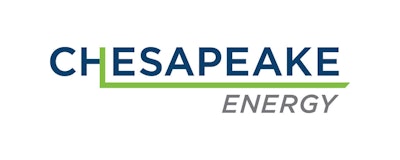 Oil and natural gas giant Chesapeake Energy Corp. plans to acquire Houston-based WildHorse Research Development Corp. in a nearly $4 billion deal.
The companies announced the deal Tuesday. The boards of both companies have approved the sale.
WildHorse is an oil and gas company operating in the Eagle Ford Shale and Austin Chalk formations in Texas.
Doug Lawler, the president and CEO of Oklahoma City-based Chesapeake, says the addition of WildHorse plus Chesapeake's substantial growth profile in the Powder River Basin should help the company's expansion in the oil sector.
Also Tuesday, Chesapeake reported third-quarter net income of $84 million, after reporting a loss in the same period a year ago.