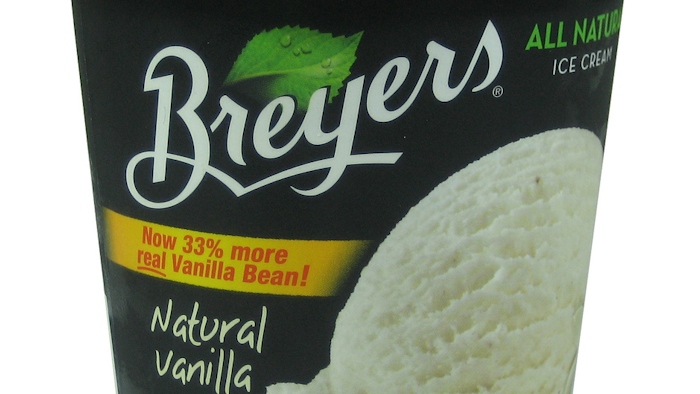 In the latest scoop, Breyers ice cream has announced it will stop using any milk or cream from cows treated with the hormone rBST. 
Recombinant bovine somatoropin, or rBST, is a chemical used in place of the natural growth hormones produced by dairy cows. According to CNN Money, critics say it allows for cattle to develop when kept in tight quarters.
Breyers, the largest ice cream brand in the Unilever portfolio, will begin selling its rBST-free products as soon as March. 
The move is said to make Unilever "the largest ice cream manufacturer in the world to make this commitment," according to a recent release. 
Other Unilever brands, including Good Humor, Klondike, Magnum and Popsicle, will soon follow. 
Unilever's other big name brands, Haagen Dazs and Ben & Jerry's, have already made the commitment to refuse milk from rBST-treated cows. 
Breyers also announced that it will begin using sustainably sourced, Rainforest Alliance-certified vanilla beans across its entire product line. 
In a recent article, Alessandra Bellini, vice president of brand development at Unilver North America, said: "Breyers has a longstanding history of offering frozen treats with high-quality ingredients that moms feel good about. These industry-leading changes are the lastest in our commitment to do right by parents and the environment."