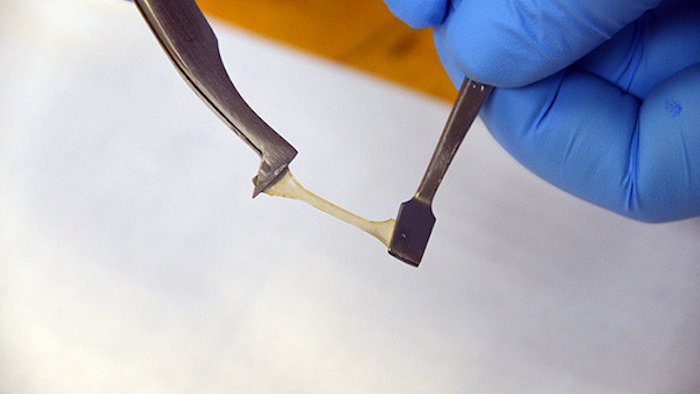 Teeth located on the tentacles of squid could one day provide an easier way to fix medical implants or undersea cables.
Researchers from Penn State University and other institutions used the genetic code from the ring teeth of squid to derive a material that can heal itself in contact with water.
The study, published in the latest edition of Scientific Reports, resulted in the creation of a copolymer comprised of both structured and amorphous materials — the latter of which contained self-healing properties.
Scientists cut a sample of the polymer in half, then applied warm water and slight pressure with a metal tool. The two halves eventually reunited and maintained the same structural strength as the original shape.
Researchers said the technology could be particularly promising for repairs in hard-to-reach places.
"There are other materials that are self-healing, but not with water," said Penn State engineering professor Melik Demirel.