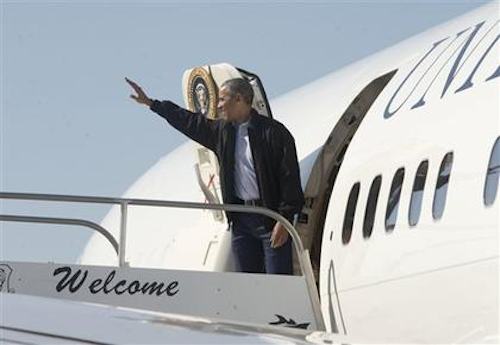 PALM CITY, Fla. (AP) — President Barack Obama is teeing off in Florida with a trio of oil and private equity moguls.
The president is spending the weekend in Palm City in eastern Florida, at the private Floridian National Golf Club.
Obama was joined for his round of golf Sunday by Jim Crane, who owns the Floridian. Crane is a major Democratic donor who also owns the Houston Astros and golfed with Obama and Tiger Woods in 2013. He's also a major player in the Texas energy industry.
Also in Obama's foursome is Milton Carroll. He's on the board of directors of Halliburton, the oil company closely associated with former Republican Vice President Dick Cheney.
Private equity investor Glenn Hutchins rounds out the president's group. He's a partial owner of the Boston Celtics.