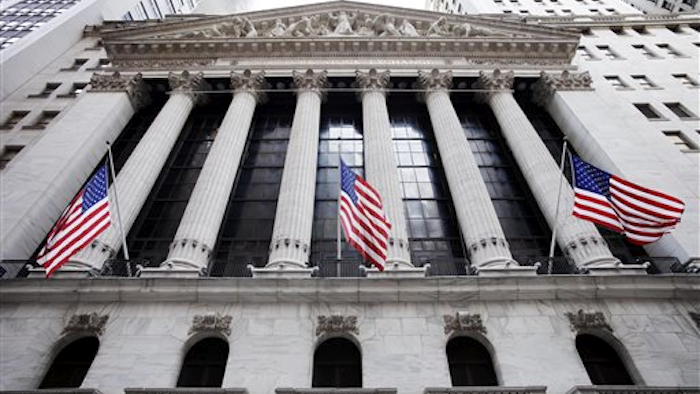 NEW YORK (AP) — Rising oil prices and stronger earnings from big U.S. companies are pushing the stock market to a higher finish.
The price of oil soared to the highest level this year Wednesday after the government reported that oil stockpiles increased at a much slower rate than the market was expecting. That suggests demand is increasing.
Energy stocks rose far more than the rest of the market. Rig operator Transocean soared 10 percent, the most in the Standard & Poor's 500 index.
The Dow Jones industrial average rose 75 points, or 0.4 percent, to 18,112.
The S&P 500 rose 10 points, or 0.5 percent, to 2,106. The Nasdaq composite added 33 points, or 0.7 percent, to 5,011.
U.S. crude rose $3.10, nearly 6 percent, to close at $56.39 a barrel.