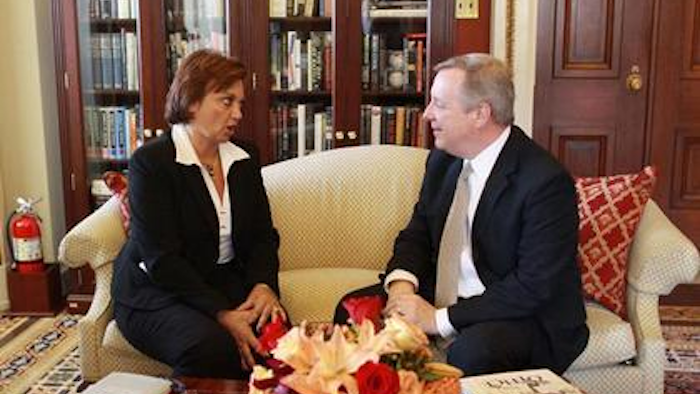 A recent analysis found evidence of a potentially harmful flame retardant in congressional offices. The study from the Environmental Defense Fund coincided with ongoing efforts to overhaul the nation's chemical safety laws.

"It's crazy to think that there are toxic chemicals in the very furniture we're sitting on while working to update America's chemical safety law," Sen. Tom Udall, D-New Mexico, told Roll Call.

A couch in Udall's office tested positive for chlorinated tris or TDCPP, a common flame retardant classified by California officials as a carcinogen, according to Duke University researchers.

The EDF collected samples from six couches located in each of Washington's congressional office buildings. Three of the six sent to Duke's Superfund Research Center were found to contain TDCPP.

EDF officials said the varying ages of the furniture could account for the different results.

"Even those who know the risks of chemicals in consumer products and work to avoid them often can't protect themselves," added Rep. Frank Pallone, D-New Jersey.

The two Democrats joined Republicans Sen. David Vitter of Louisiana and Rep. John Shimkus of Illinois to author separate overhauls of the Toxic Substances Control Act — the last relic of 1970s-era environmental legislation that hasn't seen a subsequent legislative upgrade.

Under the current law, the EPA has tested only 200 chemicals and regulated five; some 80,000 chemicals are currently used in commerce.

The House overwhelmingly passed their version in June; the Senate has yet to take action.