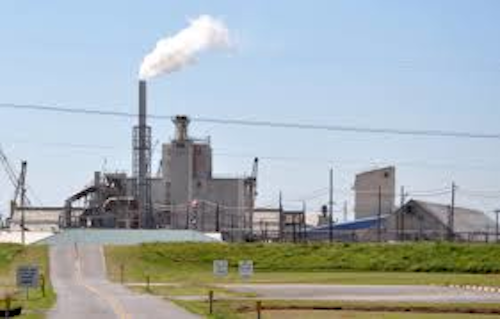 GULFPORT, Miss. (AP) — A Gulf Coast fertilizer manufacturer has pleaded guilty to polluting waterways, killing fish and destroying marshy areas around Bayou Casotte in Pascagoula.
Prosecutors said in a news release that lawyers for Mississippi Phosphates entered the plead Wednesday before U.S. District Judge Louis Guirola Jr. in Gulfport.
Last October, the company filed for Chapter 11 bankruptcy protection. A bankruptcy judge has since approved a plan to sell the company.
In December, the Pascagoula company stopped producing diammonium phosphate and let go most of its 200 workers. It has remained open with a small crew to meet federal environmental requirements.
The company operated two sulfuric acid plants on an 8.5-square-mile bay west of Pascagoula at a deep-water channel with direct access to the Gulf of Mexico.
Prosecutors said a plea agreement negotiated with the Justice Department in conjunction with the company's bankruptcy proceedings requires Mississippi Phosphates to transfer 320 acres of property near to its Pascagoula plant to become part of the Grand Bay National Estuarine Research Reserve.
The government said Mississippi Phosphates is also obligated to assist in funding the estimated $120 million cleanup of its site.
"With this plea, Mississippi Phosphates has accepted responsibility for having discharged millions of gallons of industrial pollutants that killed tens of thousands of fish, damaged marine habitats and polluted recreational waterways," Principal Deputy Assistant Attorney General Sam Hirsch said in a statement.
A federal bill of information said the Mississippi Department of Environmental Quality, acting under authority of the Environmental Protection Agency, had notified the business of hundreds of violations since 2000 but the business has failed to comply, court documents said.
MDEQ named Bayou Casotte an impaired waterway in 2004.
Federal prosecutors allege the business had a history of harming the environment through the illegal discharge of wastewater containing pollutants toxic to fish and other marine life.
In April 2005, the business discharged more than 17 million gallons of "highly acidic wastewater" into adjacent waterways and failed to take steps to prevent further harm, documents said.
The charge alleges the business killed more than 47,000 fish by discharging more than 38 million gallons of acidic wastewater in August 2013, and created a mile-long oily sheen in February 2014 by releasing oily wastewater through a culvert into Bayou Casotte.