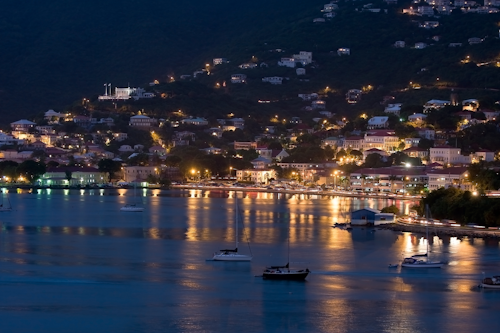 Pest control company Terminix will enter mediation later this month after workers on the Caribbean island of St. John used a banned pesticide that severely injured a Delaware family.

Steve Esmond, Teresa Devine and their two teen sons were vacationing in the U.S. Virgin Islands in March when two Terminix employees reportedly fumigated a nearby villa with methyl bromide.

Methyl bromide can cause severe lung damage with even short-term exposure and can lead to neurological problems with longer exposure.

Steve Esmond still struggles to speak some six months later, while his sons were in medically induced comas for weeks and continue to have trouble eating and walking. Six others on the island — including four emergency workers — showed milder symptoms.

The pesticide is allowed only for agricultural purposes, but CNN reports that it is particularly effective against beetles that bore into wood on the islands and that local pest control companies used it on a number of occasions.
The March incident also highlighted problems with environmental oversight in the Virgin Islands. CNN said that three officials with the Department of Planning and Natural Resources were sentenced to jail over corruption charges since 2008.

The agency also allegedly improperly trained local workers. The Terminix employee accused of applying the banned substance was recertified last year despite not receiving additional training.

Reports, however, noted that the employee in question would not have received special training to handle the banned chemical in any case.

Virgin Islands Gov. Ken Mapp, who noted that his home was fumigated with methyl bromide in 2013, vowed that companies would be held accountable for their actions, while a former local health official told CNN that the EPA should "quit allowing methyl bromide ... to be available to just about anybody with the certification card."

Meanwhile, the arduous recovery process for the Esmonds continues, although experts said that the level of exposure could make some damage irreversible.

"Neurologically, it's like being in a torture chamber," said family attorney James Maron.