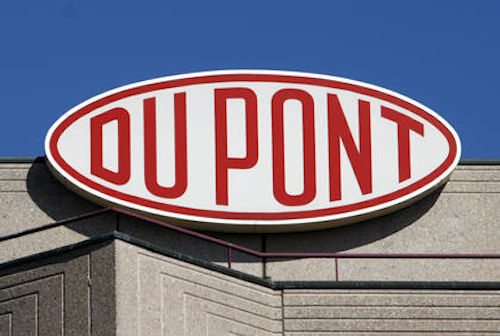 An Ohio woman's allegations that decades of chemical leaks from a DuPont plant led to her kidney cancer goes to trial this week.

The federal lawsuit is the first of thousands of claims levied against the chemical giant and will serve as the first indication of the company's liability for health problems near Parkersburg, West Virginia.

DuPont's Washington Works plant for decades produced perfluorooctanoic acid — commonly called PFOA or C8 — for use in Teflon non-stick coating and other products. The company paid $1.6 million for C8 contamination of the Ohio River in 2009.

In 2001, nearby residents filed a class-action lawsuit against the company over allegations that the chemical contaminated nearby drinking water and led to health problems.
DuPont agreed to pay $235 million to monitor the health of 80,000 residents as part of a 2004 settlement. The settlement, however, also required a panel of scientists to investigate health concerns linked to C8 exposure.

Ultimately, the panel listed six conditions, including kidney cancer and thyroid disease. Victims of those illnesses could then sue the company individually.

Carla Marie Bartlett is the first of those approximately 3,500 lawsuits to go to trial.

Her attorneys allege that DuPont knew about the potential dangers of C8 as early as the 1960s but continued to produce the chemical. They also argue that DuPont did not take steps to protect water supplies and failed to inform nearby communities of the danger.
 
The company said that it gradually phased out its use of C8 and that information about the chemical changed dramatically during the last 15 years.

Regarding the Bartlett case — which could help determine damages in hundreds of other lawsuits — DuPont attorneys said that her level of exposure to C8 would not result in health problems and suggested that other factors, such as obesity, likely played a role.

DuPont spun off its chemical operations into Chemours Company earlier this summer; the new company will cover DuPont's potential liability in the case.