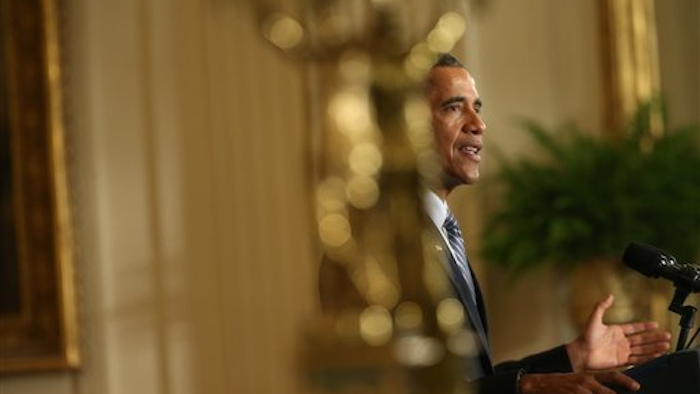 WASHINGTON (AP) — President Barack Obama is ordering new steps to reduce refrigerants that contribute to climate change as he works to secure a global climate treaty.
The Obama administration is proposing to extend rules targeting emissions of ozone-depleting chemicals to refrigerants called hydrofluorocarbons.
The White House said Thursday the rules will be finalized next year.
The Environmental Protection Agency also plans to prohibit more uses of hydrofluorocarbons under new deadlines coming in 2016. The Obama administration is pushing to phase out the potent heat-trapping gases globally.
The White House is also announcing nearly $15 million in grants for communities hit hard by the Obama-backed shift away from coal. Almost all of the funds are for programs in Kentucky.
Obama hopes to build momentum on climate change before international talks conclude in December.