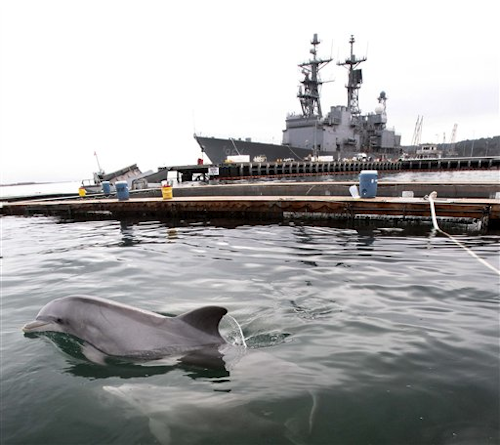 Common cosmetics preservatives called parabens can be found in low levels in humans, but a recent study also found evidence of the material in marine mammals.

The study, published in the journal Environmental Science & Technology, analyzed tissue samples from eight species of marine mammals from coastal waters near Alaska, California, Florida and Washington.

Researchers detected methyl paraben in many samples and its metabolite, called 4-hydroxybenzoic acid or 4-HB, in all of them.

The metabolite occurs naturally in plants, but scientists said that the presence of both methyl paraben and 4-HB pointed to synthetic sources, likely due to parabens that were released into sewage and washed back into the environment.

Trace amounts of 4-HB were found in polar bears, while higher concentrations were found in dolphins and sea otters.

The report said further research was needed to determine what, if any, are the health effects of the parabens in marine life.

Parabens have been added to lotions, foods and pharmaceuticals for decades to prevent bacterial growth and extend shelf lives.

In humans, parabens can mimic estrogen in the body, which could lead to health complications.