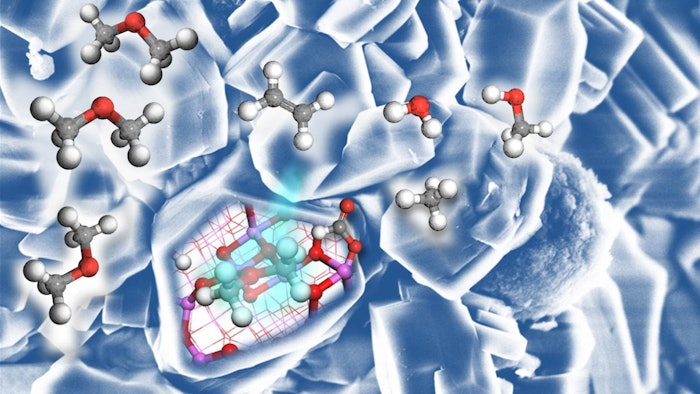 A team of Swiss and French university researchers recently discovered new details about the conversion of methanol into the common feedstock chemical ethylene.

Ethylene, the most-produced basic chemical in the world, is used to develop a wide range of chemicals, polymers and plasticizers. It is generally made by processing crude oil in plants called crackers, but another process — called methanol-to-olefins — offers an alternative to the use of oil.

Methanol is generated by gasifying coal or natural gas; China, in particular, uses the MTO process to meet its demands for petrochemicals.

The technique, pioneered in the late 1970s, combines methanol and porous minerals called zeolites at high temperatures to form hydrocarbons like ethylene.

Scientists initially believed that other molecules called carbenium ions needed to be present for the reaction to occur.

Instead, researchers from universities in Zurich and Lyon, writing in the journal ACS Central Science, attributed the reaction to alumina components in the zeolites.

The scientists said that the discovery not only sheds light on ongoing industrial processes, but could pave the way for the conversion of methanol into more advanced hydrocarbons.