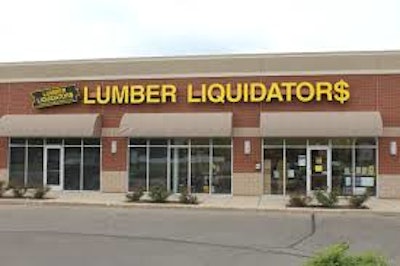 Lumber Liquidators will provide air testing supplies to consumers in the wake of a report that its laminate flooring contained high levels of formaldehyde.

The hardwood flooring retailer said customers who request the test kits would have the results from accredited laboratories within seven to 10 days. The company said it would evaluate the need for further testing should the kits show high chemical levels.

The company did not, however, provide details on any further testing protocol amid questions about determining the sources of formaldehyde in the air. Lumber Liquidators also didn't address testing of the flooring itself or potentially paying for affected customers to replace their flooring.

The report on "60 Minutes" earlier this month said samples of the company's laminate flooring made in China failed to meet California emissions standards for formaldehyde. The news sparked lawsuit filings and sent company stock plummeting before a rebound last week. Lawmakers on Capitol Hill also discussed potential investigations into its marketing claims.

Lumber Liquidators officials disputed the "60 Minutes" report and suggested environmental watchdogs conducted an improper test of its flooring.