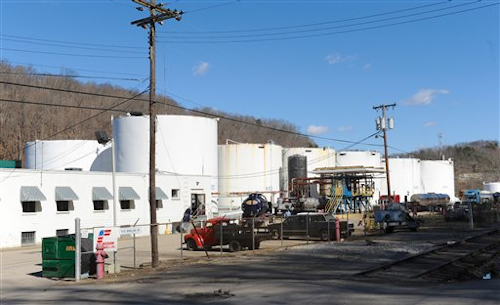 CHARLESTON, W.Va. (AP) — Tests last week at a West Virginia water plant still show traces of the chemical that spilled into 300,000 people's water supply on Jan. 9.
West Virginia American Water said Tuesday it found chemical levels that are 2,000 times lower than what federal officials say is safe to consume in water, and 20 times lower than the state's previous detection limits.
Company president Jeff McIntyre said it's not unexpected that trace chemicals caught in filters appear in water leaving the plant. McIntyre said the company will start changing filters next week.
An independent, taxpayer-funded research team encouraged the company to test at lower levels. The group found chemical traces last week in one of the first homes in the water company's distribution. The river upstream and the water plant's intake showed no traces.