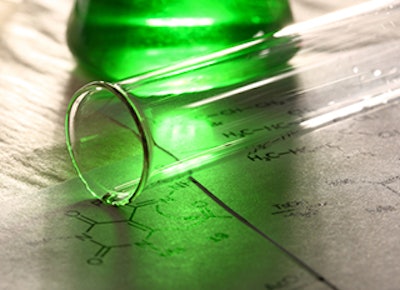 The California Department of Toxic Substances Control (DTSC) announced its highly anticipated list of the first products and chemicals to be evaluated under the state's innovative Safer Chemical Product regulations. Although DTSC had legal authority to regulate five products under the implementing regulations, they selected only three classes of products.   
     
The products and their chemicals of concerns are:      
In its announcement, DTSC stated that the selection was based on three primary criteria: (1) the potential for the chemical to create significant harm to the public or the environment; (2) the potential for the product to create a pathway for exposure to the chemical of concern; and (3) whether the chemical exposure impacts sensitive subpopulations, such as children or the elderly.    
     
By announcing the first priority products, DTSC has taken the next major step forward to implement its innovative Green Chemistry program enacted in 2008. The law seeks to regulate toxic chemicals in consumer products and to reduce or eliminate those hazards, in part by encouraging the elimination or substitution of safer chemical ingredients. While the initial list of priority products only contains three product/chemical pairings, DTSC plans to expand the list over time to cover a significantly greater number of products and chemicals. Additional products to be regulated will be announced by DTSC in October.    
     
It is important to note that this was an informal announcement and the formal rulemaking and public comment period will likely begin in late summer. Once the list is finalized  a manufacturer or other responsible party must notify DTSC that its product appears on the product list. That party must then choose between (i) removing the chemical of concern without substituting any other chemical on DTSC's list of chemicals of concern; (ii) cease sales of the product to California; or (iii) prepare the analysis of alternatives for submittal to DTSC. The DTSC may seek civil penalties and injunctive relief against companies that fail to comply with these requirements.      
     
Manufacturers and retailers are now on notice to participate in the rulemaking process and prepare for potentially difficult decisions regarding reformulation or limiting the sales of these products in California. These products are the canary in the coal mine for both DTSC and the regulated consumer product companies.      

Morrison & Foerster represents retailers, consumer product manufacturers, chemical companies and some of the leading biochemistry research and development companies. We are closely watching and participating in the development of Green Chemistry regulations and can provide additional information about this important process upon request.  Please visit our webpage dedicated to California's Green Chemistry Initiative http://www.mofo.com/green-chemistry/.