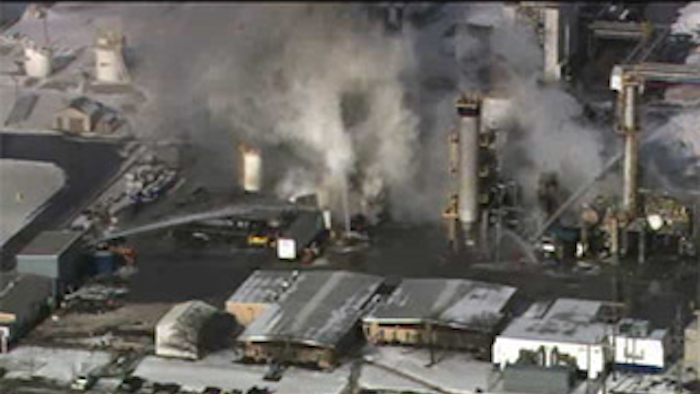 According to the Chicago Tribune two workers were injured in the explosion and fire that broke out at the Blue Island Phenol plant in Alsip on Friday.  
The fire destroyed one building and seriously damaged another. Propane, propylene and benzene were released into the air during the incident prompting the evacuation of five neighboring businessnes in addition to the damaged plant. 
Click here for the full update.