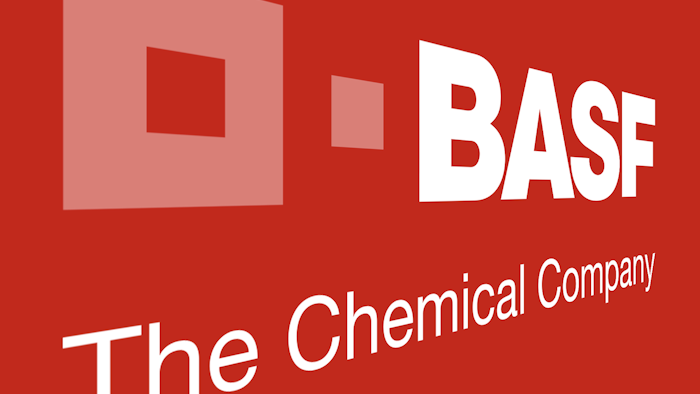 In the Netherlands, BASF and Avantium have formed a joint venture for the production and marketing of furandicarboxylic acid (FDCA), which is produced from renewable resources, as well as the marketing of polyethylenefuranoate (PEF) based on the new chemical building block FDCA.
The Synvina JV plans to invest a medium three-digit million Euro sum to build a reference plant with an annual capacity of up to 50,000 metric tons per year at BASF's Verbund site in Antwerp, Belgium, and to license the technology for industrial scale production. Synvina will use the YXY process developed by Avantium for the production of FDCA.
The companies had announced negotiations last March as reported here.
FDCA and PEF: New materials enabling improved food packaging films and plastic bottles
FDCA is the essential chemical building block for the production of PEF. Compared to conventional plastics, PEF is characterized by improved barrier properties for gases like carbon dioxide and oxygen. This can lead to longer shelf life of packaged products. Due to its higher mechanical strength, thinner PEF packaging can be produced, thus a lower amount of packaging material is necessary. Therefore PEF is particularly suitable for the production of certain food and beverage packaging, for example films and plastic bottles. After use, PEF can be recycled.
Mitsui in the mix?
Last December, we reported that Avantium signed an agreement with Mitsui & Co., Ltd. to commercialize 100% biobased chemicals FDCA and PEF in Asia. As part of this agreement, Mitsui has been granted a right to purchase a sizable volume of FDCA from the first commercial FDCA plant to be constructed by Avantium.
Avantium and Mitsui have entered into a development and roll out agreement for PEF thin films in Asia and PEF bottles in Japan. Given its outstanding barrier performance, Avantium research demonstrates PEF can bring significant benefits as packaging material for oxygen sensitive goods such as food, beer and health care products. The parties are also partnering to launch and grow the market for other FDCA- based applications such as co-polyesters.
What about Toyobo?
Last month, we reported that Avantium and Toyobo formed a partnership to produce PEF-based thin films, a 100% biobased plastic based on Avantium's proprietary YXY technology for the production of FDCA.
These PEF films are about 10 micrometer in thickness and can be applied for food packaging, in electronics applications such as displays or solar panels, and industrial or medical packages.
Compared to standard PET films, PEF films have a 10x higher oxygen barrier, 2-3x higher water vapor barrier, improved mechanical strength and are fully transparent. This enables new packaging opportunities, such as transparent pouches for soups, and extends the shelf life when packaging oxygen sensitive products like meat.
Avantium's €20M capital raise
In April, Avantium revealed the closing of a new financing round of €20 million led by PMV, an independent investment company for Flanders, with investments also by FPIM, a Belgian Federal Holding and Investment Company, and Avantium's existing shareholders.
Synvina to continue Avantium's partnering activities with leading companies
Synvina will continue Avantium's established partnering activities with leading brands associated with FDCA and PEF. The goal of the cooperation platform is to develop a complete supply chain for PEF as sustainable bio-based packaging material. Together with Toyobo, the companies will jointly boost the PEF polymerization and further develop PEF films for food packaging, in electronics applications such as displays or solar panels, industrial and medical packages. With Mitsui, Synvina will work on developing PEF thin films and PEF bottles in Japan. Furthermore, Synvina aims to continue the development partnerships with The Coca-Cola Company, Danone, ALPLA and other companies on the Joint Development Platform for PEF bottles.
Reaction from the partners
"With Synvina we'll enter the promising business with FDCA and PEF and to support our customers in the various industries to create value. We strongly believe that the future belongs to these products based on renewable resources. They combine superior characteristics with a production process based on renewable feedstock", said Dr. Stefan Blank, President of BASF's Intermediates division. "Synvina is an innovative, entrepreneurial and highly competent, young company with an excellent starting position from which to build a globally leading role in FDCA and PEF."
"FDCA is a sleeping giant with huge potential. Although it was first produced in the 1950s, it has never been successfully developed and brought to market until now", said Tom van Aken, Chief Executive Officer of Avantium, and continued: "I strongly believe that Synvina will wake up that sleeping giant and make it available for industrial use. With the development of a proven FDCA production process, and the construction of a strong partnering and cooperation network, Avantium has provided Synvina with all necessary prerequisites. It will benefit from BASF's expertise in market development and large-scale production and as a reliable chemical company in the business of intermediates and polymers."