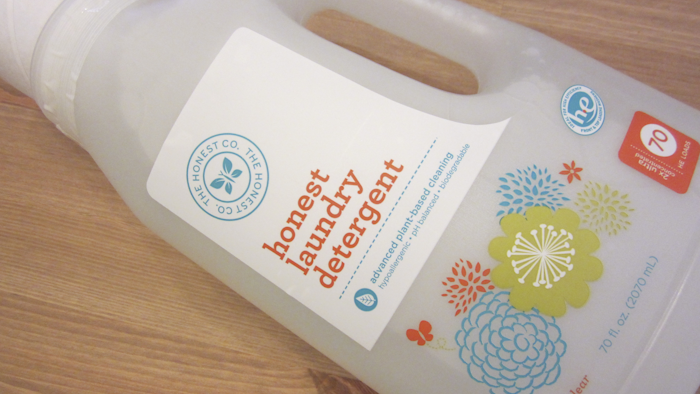 Honest Co. has announced that it will stop using a chemical that has gotten the company in hot water in recent months.
Last week the "toxin free" consumer products company said it will reformulate its laundry detergent and some cleaning products to phase out the presence of sodium lauryl sulfate.
SLS is one of the many chemicals Honest Co. has vowed to keep out of its consumer products. But earlier this year, independent lab tests showed that SLS was present in laundry detergent claiming to be "SLS Free."
SLS is a common surfactant found in a wide variety of products — from toothpastes to shampoos. Major manufacturers such as Procter & Gamble have vouched for its safety. But because there are concerns it could be a skin irritant, Honest Co. switched to sodium coconut sulfate (SCS) as an alternative while boasting that their products are free of SLS.
The problem with this strategy, however, is that SCS contains a number of compounds, including SLS.
"If anyone takes SCS and runs it through an analytical test — SLS is going to be in there," Richard Sachleben, a member of the American Chemical Society's panel of experts, told Chem.Info earlier this year. "It's inherent."
According to the Wall Street Journal, the company is now planning to launch a new detergent in 2017 that will be free from SCS. The company told the Journal that several of its products, including dish soap would be "utilizing an advanced sugar-based surfactant technology to further improve the efficacy of our products."
The move could help re-establish consumer faith in the company at an important time: according to a person familiar with the company, several corporate giants including Procter & Gamble, Unilever, Clorox and Johnson & Johnson have had acquisition talks with Honest Co.
Honest Co. launched just a few years ago but has already been valued at $1.7 billion during a private funding round in August 2015.