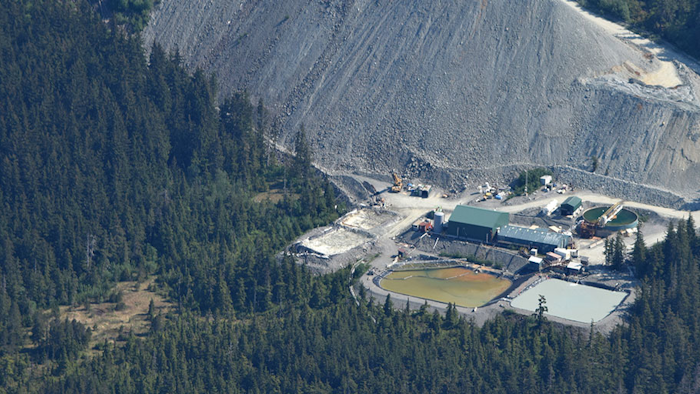 NEW YORK /PRNewswire/ -- The global mining chemicals market is expected to reach USD 38.01 billion by 2024, according to a new report by Grand View Research, Inc. Positive mining industry outlook in India, China, Australia, Peru and Chileis expected to drive the market over the forecast period. The presence of abundant raw materials including rare earth metals inChina, Russia, Australia, Thailand and the U.S. is expected to facilitate exploration activities, thus propelling demand for the product.

Australia has the third largest rare earth metal reserves in the world. In Russia, companies have been investing increasingly in the development of new extraction techniques to recover uranium. These factors are likely to have a positive impact on growth. Decrease in ore quality of zinc, lead, copper and nickel is expected to promote utilization of sophisticated technologies requiring frothers, flocculants, grinding aids and solvent extractants.

Further Key Findings From the Report Suggest:

Grinding aids dominated the global market accounting for over 40 percent of the global market share in 2015. Grinding aids help in improvement of the extraction process and requires low maintenance. In addition, utilization of grinding aids for the mining process reduces pollution and other harmful effects on the environment. Increasing concerns regarding the cost of grinding the minerals are expected to propel utilization of grinding aids over the forecast period.

Explosives & Drilling application dominated the market in 2015 and is projected to be the fastest growing segment owing to rapid depletion of shallow surface reserves which has led to the requirement of deep surface mining activities. Moreover, mining chemicals are also utilized for the efficient breaking of rocks during mining, thereby reducing cost and saving time during mineral processing.

Asia Pacific accounted for over 40 percent market share in 2015 and is projected to witness the fastest growth on account of the rapid industrial development and increasing focus on sustainability. Market players have been investing increasingly in the mining industry in the region which is expected to have a positive impact on demand for mining chemicals.

In June 2013, BASF established its new R&D laboratory in Johannesburg, to develop new mining chemicals and product differentiation. High raw material cost coupled with high logistic cost is expected to restrain entry of new players in the industry. High capital cost is also expected to be a major restraint for the manufacturers. In addition, stringent government regulations to reduce environmental pollution are expected to have an adverse impact on the market players over the next eight years.