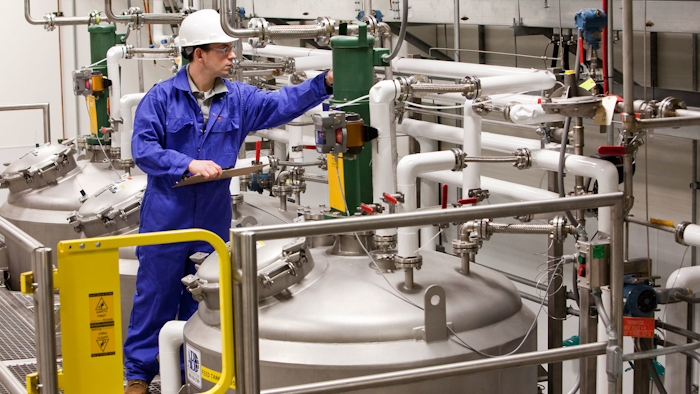 Tesoro, a San Antonio-based refiner and petroleum product marketer will soon buy Virent, one of the country's top renewable fuels and bio-based chemicals companies.
Based in Madison, Wis., Virent has made a name for itself for several high-profile partnerships, including a deal with Coca-Cola to make plastic bottles from plant-derived polyethylene terephthalate (PET).
But low oil prices have stymied Virent's efforts to keep its bio-based products competitive with conventional petroleum products. In an interview with Chem.Info early last year, Virent's senior director of deployment and engineering said he hoped the company's biogas might be available at some pumps by 2020.
Both Tesoro, which operates seven refineries in the Western U.S., and Virent expressed optimism that this new deal will help Virent scale up its processes to bring them to market sooner.
"With this acquisition, Tesoro intends to foster more rapid commercialization of Virent's renewables technology, which could uniquely position the Company with an improved means of future regulatory compliance, as well as potential licensing opportunities," CJ Warner, Executive Vice President of Operations at Tesoro, said in a statement. "Tesoro plans to provide resources and expertise to support the scale-up and commercialization of the technology while maintaining Virent's innovative culture and business that are key to its success."
Under the terms of the deal, Virent will be a wholly owned subsidiary of Tesoro and keep its headquarters in Madison.
"The Tesoro announcement is a critical milestone for Virent to establish a pathway to commercialization with a recognized leader in refining, marketing and logistics," said Lee Edwards, Virent's CEO. "While we will maintain our entrepreneurial spirit and culture, Virent will also benefit from the strategic support and capability of Tesoro, capturing the best of both companies."
The financial terms of the deal haven't been disclosed. The deal is expected to close this month.