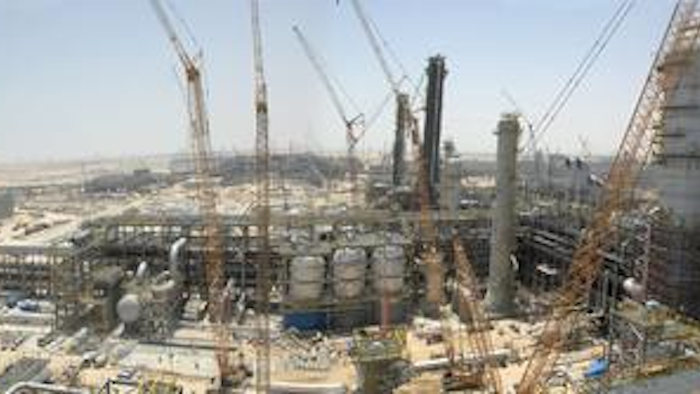 Sadara Chemical Company — a joint venture between Dow Chemical and Saudi Aramco — reached a new milestone this week.
According to a statement from Dow, Sadara, which will be the world's largest chemical plant built in a single phase, recently started its mixed feed cracker.
"The startup of the mixed feed cracker is a pivotal next step in realising the full value creation of this world scale integrated complex, which builds upon the unique strengths of its parent companies to deliver a portfolio of differentiated, high value plastics and speciality chemical products throughout emerging economies," Dow CEO Andrew Liveris said.
The mixed feed cracker is one of 26 manufacturing plants that will be built at the complex. It will crank out ethylene and propylene that will be converted to a range of specialty chemicals and value added plastics at Sadara's other facilities.
Dow and Saudi Aramco are slated to invest about $20 billion in Sadara, and the chemical complex is expected to produce $10 billion a year in revenue from about 3 million tons of products.
According to Dow, Sadara remains on schedule for a sequenced startup process, continuing with the polyethylene and polyolefins envelope to maximize timing in the ethylene cycle, followed by ethylene oxide/propylene oxide and their derivatives. The company expects to be fully online by 2017.