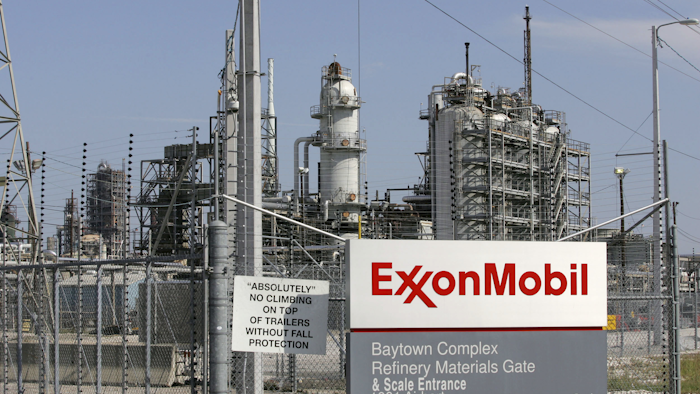 ExxonMobil last week touted a "breakthrough" process that could help cut the energy and emissions required for plastics production.

Researchers from the energy giant and the Georgia Institute of Technology detailed the findings of their study in the journal Science.

The process utilizes a molecular-level filter and a form of reverse osmosis to separate para-xylene from complex hydrocarbon mixtures.

Currently, para-xylene -- a key component in plastics and polyester -- is separated using energy and heat. Researchers also said it was the first time reverse osmosis was used with liquid hydrocarbons; the process is commonly used in seawater desalination.

Although the system is 50 times more energy efficient than current membrane separation technology, it is made from a commercially available polymer and, Exxon Mobil believes, could be integrated into conventional chemical manufacturing.

At scale, the process could cut carbon dioxide emissions by 45 million tons per year and reduce the energy costs needed to produce plastics by up to $2 billion annually.

"In effect, we'd be using a filter with microscopic holes to do what an enormous amount of heat and energy currently do in a chemical process similar to that found in oil refining," ExxonMobil corporate strategic research manager Mike Kerby said in a statement.

The process will need to demonstrate that it can withstand more complicated industrial use over longer periods of time, but researchers said that the development is particularly important since chemical plants are expected to comprise 15 percent of the world's energy demand growth over the next 25 years.

"The implications could be enormous in terms of the amount of energy that could be saved and the emissions reduced in chemical and product manufacturing," said ExxonMobil advanced research associate Benjamin McCool.