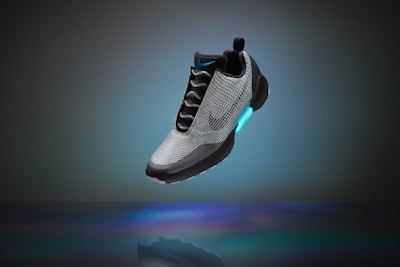 Nike reports that the vast majority of the 479,000 tests conducted in its supply chain last year found no evidence of restricted chemicals.

The sportswear and apparel giant, which set a goal of eliminating hazardous chemicals from its products and supply chain by 2020, said that 95 percent of its materials passed those tests. The numbers were included in the company's latest sustainability report released last month.

"I'm proud of what we have achieved and, in many areas, we've made major transformations in our business," President and CEO Mark Parker wrote in the report.

Nike said that it banned and tested for materials in its finished products as well as shared an industry list of restricted substances with its vendors and contract factories.

The company said that long-chain perfluorinated chemicals – which are linked to serious health complications – were phased out of its operations as of January 2015 and that it reduced its use of petroleum-derived solvents in footwear by 96 percent over the last 20 years.

Nike's broader goals include a 10 percent reduction it its environmental footprint and an overhaul of its manufacturing processes, including utilizing completely renewable energy in its owned or operated facilities.

Contract factories, meanwhile, should meet internal sustainability thresholds and completely eliminate waste without energy recovery.

Nike said that, to date, it reduced carbon emissions by 18 percent per unit – despite a 52 percent increase in revenue – and that it met water conservation goals.

More than 70 percent of Nike products contain recycled material and officials vowed to invest in "a new palette of sustainable materials in a move toward closed-loop products."

"We've set a moonshot challenge to double our business with half the impact," said Nike sustainability chief Hannah Jones. "It's a bold ambition that's going to take much more than incremental efficiency – it's going to take innovation on a scale we've never seen before."