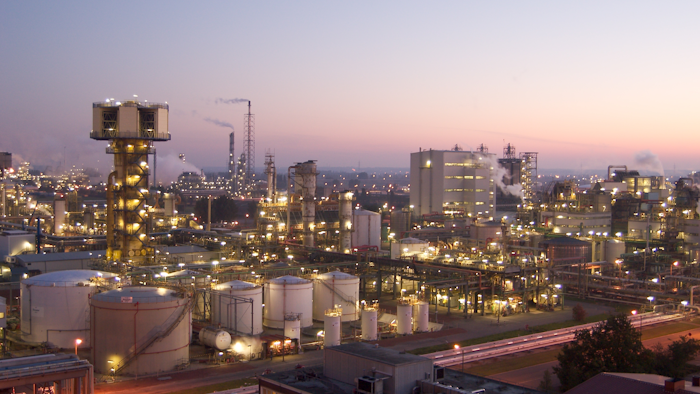 The world's biggest chemical company has backed off plans to build a massive plant at its Freeport, Texas complex.
The $1.4 billion project was announced about two years ago. But since then, BASF says shifting market conditions have made the project less attractive. In particular, the company cited shrinking profit margins in the industry due to a glut in petrochemicals and increased global competition.
BASF's new plant was expected to annually crank out 475,000 metric tons of propylene, a common building block in plastics. It would have been the first methanol-to-propylene plant in the U.S.
According to Houston Chronicle, new production in China and elsewhere has contributed to the supply glut and recent dive in propylene prices.
The report said diminishing returns from the shale boom have also played a part in U.S. chemical manufacturing losing its competitive edge. When natural gas prices plunged, profit margins for U.S. chemical facilities that use it as a feedstock soared compared to overseas companies that use oil instead. But now that oil prices have fallen and stayed low, new chemical production in the U.S. has become less lucrative.
Other companies have also been pulling out of planned chemical projects as well.
G2X, a Houston-based company, recently stalled a $1.6 billion methanol plant that was slated for Louisiana. Total, a French company, has yet to give the final green light to a proposed $2 billion ethylene plant in Texas. And Ascend Performance Materials announced in May that it is delaying plans for a $1.2 billion propylene project that was also planned for Texas.
According to Plastics News, a total of 12 propylene projects that had been destined for Texas have now been moved into a holding pattern.
Yet, the overall picture for the chemicals industry shows that the number of plants in the U.S. is likely to expand greatly over the next few years. The American Chemistry Council has counted 265 projects in the works between now and 2023. ACC estimates that around 100 of those projects are planned for Texas, which could create 15,800 new jobs in the state.
BASF is still planning to open an ammonia plant with Norwegian company Yara International next year.
The company also indicated that it will continue monitoring the propylene market and revisit plans for the new plant if conditions improve.