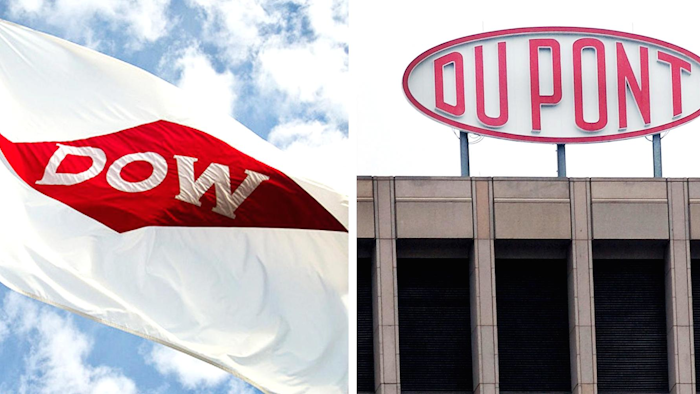 Three advocacy groups on Tuesday asked the Justice Department to oppose the pending merger of chemical giants Dow and DuPont.

The American Antitrust Institute, Food & Water Watch and the National Farmers Union wrote in a letter to antitrust regulators that DowDuPont would join two of the "big six" biotechnology firms in an already consolidated industry.

The other large firms — each of whom were also involved in merger talks in recent months — are BASF, Bayer, Monsanto and Syngenta.

"Any consolidation among the big six agricultural biotechnology firms should raise significant antitrust concerns," AAI President Diana Moss said in a statement. "We encourage the DOJ to move to stop it, as it has in other recent and unfixable mergers that would leave only a few large players."

The groups argued that further consolidation in agricultural inputs would greatly diminish the ability of smaller biotech companies to compete. They suggested that it would also lead to rising prices and fewer choices for farmers and consumers alike.

The letter particularly noted that DowDuPont and Monsanto would control 76 percent of the corn market and 66 percent of the soybean market.

"In a lagging farm economy with multi-year trends of low commodity prices, additional cost increases for crop inputs could cripple a lot of family farms in this country," said NFU President Roger Johnson. 

The groups also said that the deal would likely reduce innovation and cited the Dow and DuPont plans to eliminate more than $1 billion in "duplicative" research and development.

If approved by regulators, Dow and DuPont plan to finalize their merger later this year and split into three separate publicly traded companies — focused on material science, agriculture and specialty products — within two years.