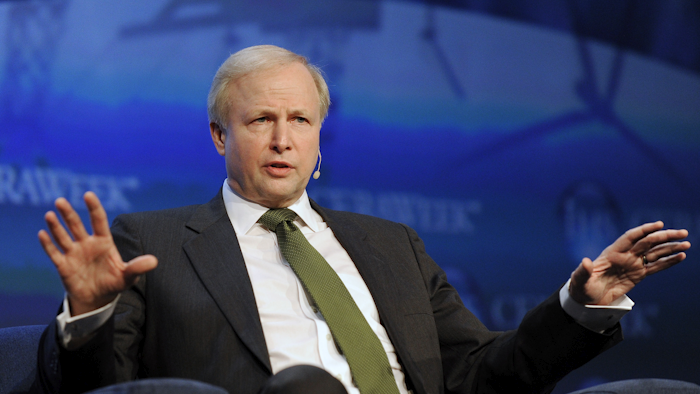 LONDON (AP) — British energy producer BP has weathered a revolt by shareholders who objected to increasing Chief Executive Bob Dudley's pay package by 20 percent after profit plunged last year.
Almost 60 percent of shareholders rejected the remuneration report, which awarded Dudley a $19.6 million pay package, despite a drop in profit and thousands of job cuts worldwide. But the vote was only advisory, and merely registered displeasure.
The company got the message.
"We hear you," Chairman Carl-Henric Svanberg said in excerpts released Thursday. "We will sit down with our largest shareholders to make sure we understand their concerns and return to seek your support for a renewed policy."
Aberdeen Asset Management, which manages more than 290 billion pounds ($411 billion), was among those complaining BP's award system was too complex. Royal London Asset Management, Glass Lewis and Institutional Shareholder Services had also expressed their concerns.
BP's fourth quarter earnings plunged 91 percent as the company was hit by low oil prices and continued to set aside money to cover costs related to the Deepwater Horizon disaster in the Gulf of Mexico.
Underlying replacement cost profit fell to $196 million from $2.2 billion in the same quarter a year earlier.