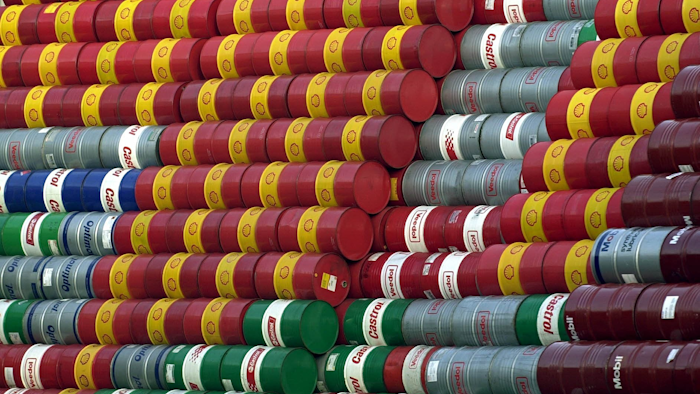 Recent momentum in the U.S. oil market could be a precursor to a broader price recovery this year, an analyst told CNBC Wednesday.

Robert Sinche of Amherst Pierpont told the network's "Futures Now" that prices on the West Texas Intermedia crude index eclipsed $42 per barrel on Tuesday, as well as the index's 200-day moving average.

Sinche suggested that the 200-day threshold could provide "the breakout" for oil prices, particularly if continued trading above that level prompts a global freeze in production levels.

The Organization of the Petroleum Exporting Countries in late 2014 backed a move by Saudi Arabia and its Persian Gulf allies to increase production — an effort to protect its market share from more expensive drilling operations in North America.
The North American energy sector, however, proved to be resilient despite plummeting prices as sluggish global economies exacerbated the world's oversupply of oil.

On Sunday, top OPEC and non-OPEC producers will meet in Qatar and could produce an agreement to curb oil output, although some question how realistic that prospect actually is.
Sinche said a production pact and a broader economic recovery worldwide could drive oil prices above the $50 per barrel level and potentially as high as $70 per barrel this year.
Although that would remain far below the prices of mid-2014, it would be a welcome relief for U.S. producers that endured sub-$30 per barrel prices in January and February.

Last month, the International Energy Agency also suggested that oil prices had already bottomed out amid production cuts by both OPEC and non-OPEC nations.