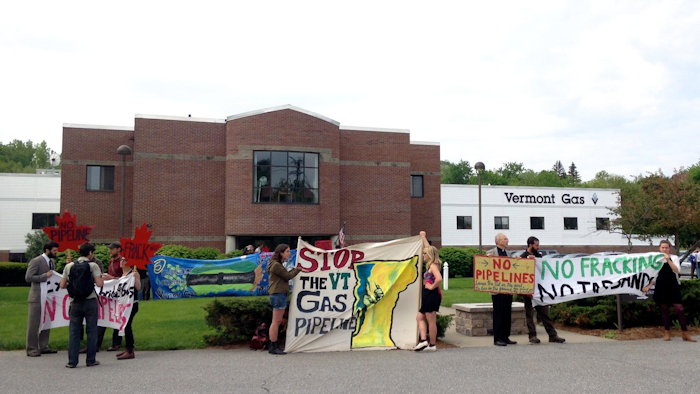 MONTPELIER, Vt. (AP) — A gas distributor and a Vermont agency have recommended measures to state utility regulators meant to curb disruptions at board proceedings related to an approved natural gas pipeline project.
The Public Service Board asked for suggestions on dealing with disruptive protectors at eminent domain hearings. The board previously approved a plan to build a 41-mile natural gas pipeline from Chittenden County to Middlebury.
The pipeline is intended to provide natural gas to more than 3,000 new customers.
The Department of Public Service — which represents the state in utility issues — recommended having law enforcement officers remove disruptive protesters, Vermont Public Radio reported.
In a filing Thursday, the department said it supports peaceful attendees, not disruptive ones.
"Disruptive behavior should not be tolerated," the department told the board. "Anyone engaging in disorderly conduct which disrupts the proceedings should be removed from the hearing room."
Vermont Gas Systems' suggestions include holding the hearings over the phone and hosting the hearings elsewhere in order to have attendees watch in another room. The company also recommended warning the public in advance that interruptions wouldn't be allowed, as well as having the public watch the proceedings on TV.
Attorney James Dumont, who represents some landowners, said banning the public from attending could be unlawful.
The board is expected to consider the proposals and could place restrictions on future hearings.