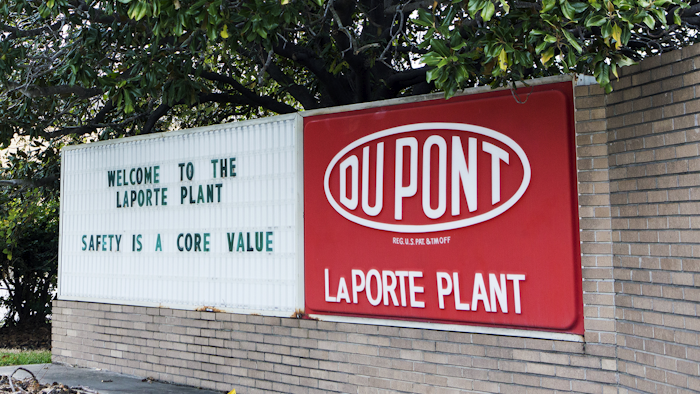 DuPont has announced that it will not reopen its La Porte plant, located outside of Houston. The plant has been closed since November 2014 when a leak of nearly 24,000 pounds of methyl mercaptan fatally poisoned four workers and injured another.
In the wake of the incident the U.S. Chemical Safety Board sharply criticized DuPont for a lack of maintenance, poor safety procedures and inadequate safety equipment. The Occupational Safety and Health Administration also issued $273,000 worth of citations for eight serious violations and one repeat violation.
Last year, a Houston Chronical report concluded that clogged pipes and vents in the La Porte plant could have been contributing to high levels of toxic gas exposure for years that were high above OSHA's accepted limit.
The La Porte plant manufactured insecticides Lannate and Vydate. DuPont said its decision to permanently idle the plant was due to low crop prices, economic conditions and "uncertainty about when the facility could be restarted."  
DuPont also stated that it is committed to honoring the workers who died while also helping current employees search for new jobs. The company said it expects the decision to cost $70 million in severance payments, canceled contracts and other losses.