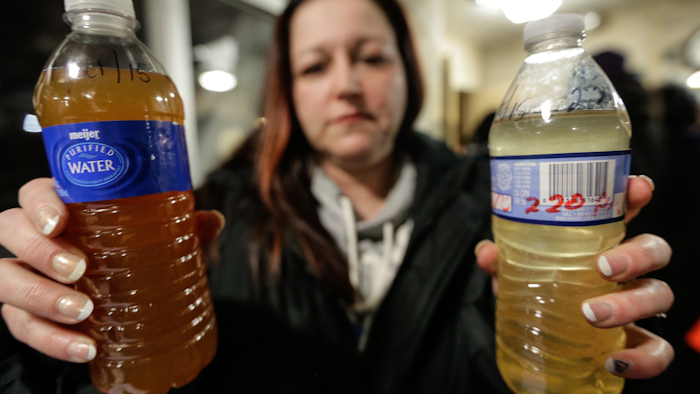 Dow Chemical Co. is stepping up its efforts to help more residents in Flint, Michigan have easier access to safe drinking water.
Last week the company announced that it is partnering with Genesee County Habitat For Humanity and installing free water filtration systems in all Habitat For Humanity homes in Flint. To achieve this goal, Dow employees will install the 150 filtration systems that use reverse osmosis technology provided by the company's Water and Process Solutions business.
The Dow Chemical Foundation is also making a donation of up to $100,000 to the United Way of Genesee County — half of the gift is a financial donation while the other half is a Dow global employee matching gift program. Dow also donated $10,000 to the Flint Water Fund in October 2015.
The Flint water crisis started in 2014 after the city switched from using drinking water treated by the Detroit Water and Sewage Department to water sourced from the Flint River. Officials failed to treat the new water source with corrosive inhibitors and lead leaked into the public water supply. An estimated 6,000 to 12,000 kids have been exposed to water contaminated with dangerous levels of the heavy metal. The health consequences of the disaster are still unknown.
Dow, which is headquartered about an hour from Flint, has provided a range of other relief efforts. The company's African American Network volunteered in February to assemble water test kits and distribute water. Dow's logistics team has also helped transport needed supplies to Flint.

"Dow understands the significant challenges the Flint community is facing, and is committed to providing both short- and long-term sustainable solutions through our businesses, global citizenship efforts and employee initiatives," Dow Chairman and CEO Andrew Liveris said. "These partnerships and initiatives demonstrate what is core to Dow's culture — helping others and giving back to our neighbors in times of need while working to provide innovative and sustainable business solutions to the Flint community for future generations."