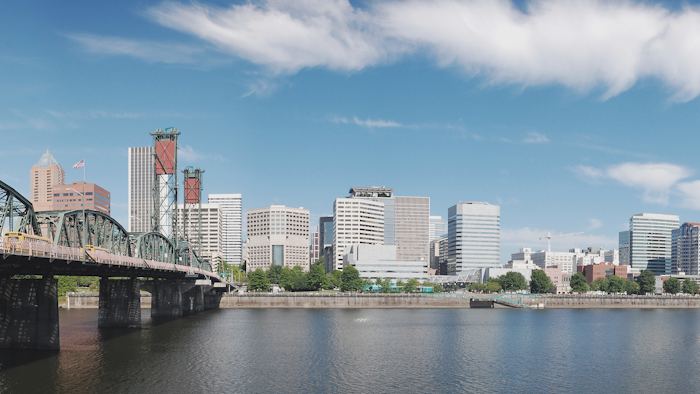 The city of Portland, Ore. has passed a unanimous resolution to sue Monsanto Company for contaminating the city's waterways with chemicals.
The city alleges that that the Willamette River and other waterways were contaminated when Monsanto distributed polychlorinated biphenyls (PCBs) through Portland harbor.
Monsanto was the sole manufacturer of PCBs between the 1930s and the 1970s and the company reportedly made $22 million a year from the chemicals. PCBs were often used to insulate electronic equipment, but the cancer-causing chemicals were also found to be a major threat to the environment and human health. PCBs were banned in the late 1970s.
According to Portland's attorney, documents from Monsanto show that it sold PCBs even after the company was aware of the dangers.  
"Monsanto knew that PCBs were dangerous to the environment, that they migrated from waterways to fish, from fish to birds and also to people and they, nonetheless, continued to manufacture and distribute PCBs," the attorney said.
Portland's mayor said that the city has already spent $1 billion cleaning the Willamette River and that it's time for Monsanto to chip in.
Portland is now among six other cities suing Monsanto over PCBs, including Seattle and San Diego.
Monsanto released a statement in response to the lawsuit saying:
We are reviewing the lawsuit and its allegations. However, Monsanto is not responsible for the costs alleged in this matter. Monsanto today, and for the last decade, has been focused solely on agriculture, but we share a name with a company that dates back to 1901.
That company manufactured and sold PCBs that at the time were a lawful and useful product that were then incorporated by third parties into other useful products. Various municipalities built landfills on their bays and operated them for decades to deposit city waste and PCB-containing products into those waterfront landfills.  Manufacturing and industrial facilities also operated in these areas, contributing to PCBs in the general area. If the third-party disposal or municipal disposal practices of the past have led four decades later to the state's development of lawful limits on future PCB discharges into various bays and rivers through storm water, then those third parties and municipal landfill operators bear responsibility for these additional costs.