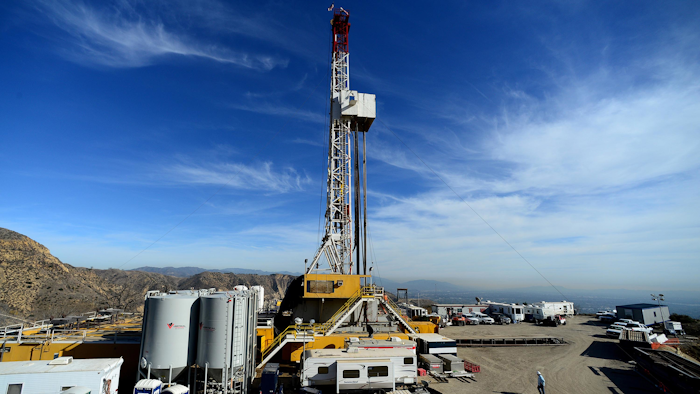 Environmental advocates characterized the recently-stemmed leak at a Southern California natural gas well as the worst man-made disaster in the U.S. since the 2010 BP oil spill in the Gulf of Mexico.

But a watchdog group argues that the leak is also a warning — and could be the first of many in the state.

The leak was discovered in October in the mountains above Los Angeles' wealthy Porter Ranch neighborhood, but Southern California Gas Co. was unable to plug it for another 16 weeks.

Thousands of households were relocated after nearby residents reported illnesses due to odorous natural gas additives. State and local officials, meanwhile, declared states of emergency.

The leak also spewed thousands of tons of methane — a potent greenhouse gas — and raised concerns about airborne levels of other harmful chemicals.

After sealing off the leaking well, SoCalGas officials said that it already began inspecting nearby wells to ensure that they "can be operated safely in the future."

The Natural Resources Defense Council, however, warned that the entire network's aging infrastructure will continue to pose a danger to the area.

Motherboard reports that the plugged well is one of more than 100 in the Aliso Canyon oil field, and that 18 are roughly the same age as the 63-year-old well that sprung the leak in October.

California is also home to 13 similar natural gas complexes, and hundreds more dot the U.S. — including sites above much larger natural gas deposits in Montana, Pennsylvania, Michigan, Illinois, Louisiana and Texas.

Advocates said that Congress needs to implement a regulatory overhaul of natural gas storage facilities — which are exempt from the Clean Water Act and EPA oversight — but conceded that remains unlikely.

Instead, they've turned to state regulators. California's Division of Oil, Gas & Geothermal Resources has vowed to develop new rules to address natural gas concerns.

"All of these companies have a responsibility to uphold, but they're basically going to do the bare minimum here," NRDC senior scientist Briana Mordick told Motherboard.