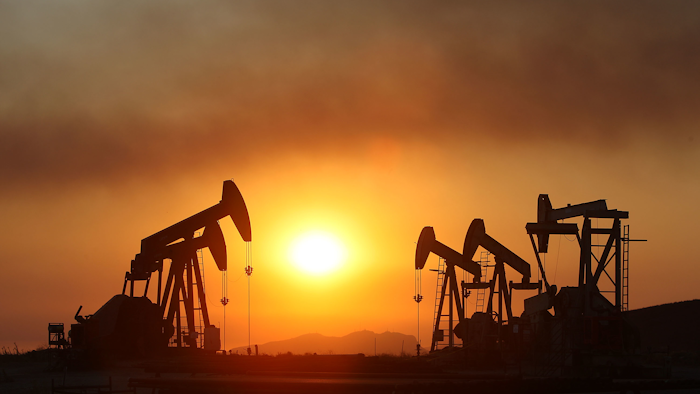 BISMARCK, N.D. (AP) — Hoping to help North Dakota's struggling oil industry, state regulators on Tuesday decided to allow owners of low-volume "stripper" wells to suspend production while they await a rebound in crude prices.
After being idle for 12 months, a North Dakota oil well has to resume production or be abandoned and plugged. North Dakota's Industrial Commission agreed to extend that another year.
Gov. Jack Dalrymple, Attorney General Wayne Stenehjem and Agriculture Commissioner Doug Goehring — all Republicans — make up the commission.
Lynn Helms, director of the commission's oil and gas division, said the extension would allow companies to "wait for better oil prices" and give hope that the low-volume wells could eventually come back on line instead of being forever plugged.
North Dakota has about 3,100 stripper wells, which are also called marginal wells. They are broadly defined as those that produce fewer than 40 barrels of crude daily, though industry and state officials say most produce fewer than 10 barrels each day.
Helms said there are currently about 1,180 idle wells.
Ron Ness, president of the North Dakota Petroleum Council, said the extension would give the owners of low-producing wells much-needed time.
"We don't want to walk away from these," he said.
It's the second time since 1999 that state regulators have agreed to extend the time before idle oil wells must be plugged.
In October, the state Industrial Commission also allowed companies more time to bring newly drilled wells online. Depressed oil prices have helped build an inventory of about 1,000 drilled but uncompleted wells in North Dakota.
Companies are supposed to bring the wells online within a year but regulators decided to give drillers an extra year, hoping for a rebound in crude prices that would provide the state with a better long-term payoff in tax revenue.