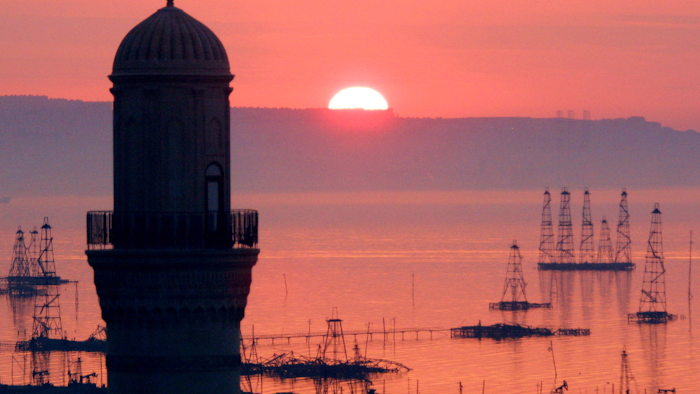 BAKU, Azerbaijan (AP) — Representatives of organizations including the International Monetary Fund and World Bank are in Azerbaijan to discuss financial support for the oil producing country's ailing economy.
The ex-Soviet nation in the Caucasus has been hit hard by the sharp drop in prices of its oil and gas exports over the last year.
Zaur Rzayev, spokesman for the World Bank's local office, says the IMF and World Bank are "are discussing both immediate and longer-term measures."
The World Bank is offering $1 billion in financial support to Azerbaijan, a government official told The Associated Press, while the European Bank for Reconstruction and Development will seek to help the private sector. The official spoke on condition of anonymity because talks were ongoing.