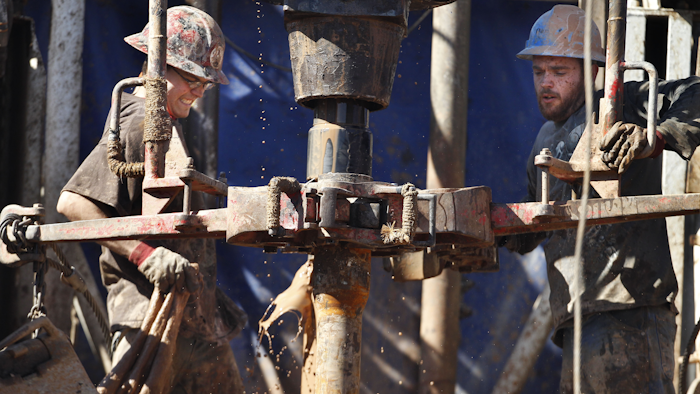 NEW YORK (AP) — Southwestern Energy said it will cut 1,100 jobs, or about 44 percent of its workforce, as the price of crude wallows at levels not seen in more than a decade.
The oil and natural gas company had about 2,500 employees before the announced layoffs, said a Southwestern Energy spokeswoman.
In a government filing Thursday, Southwestern Energy Co. said it had no drilling rigs in operation at the start the year and expects drilling activity to decline.
An oversupply of oil is bringing prices down. Since the beginning of the year, the price of crude has dropped about 20 percent. As a result of plummeting prices, thousands of jobs have been slashed in the energy sector over the past year.
Southwestern Energy said the job cuts will save it about $150 million to $175 million a year. It expects the layoffs to be completed by the end of the first quarter.
Shares of the Houston company rose $1.23, or 16.7 percent, to $8.61 in afternoon trading.