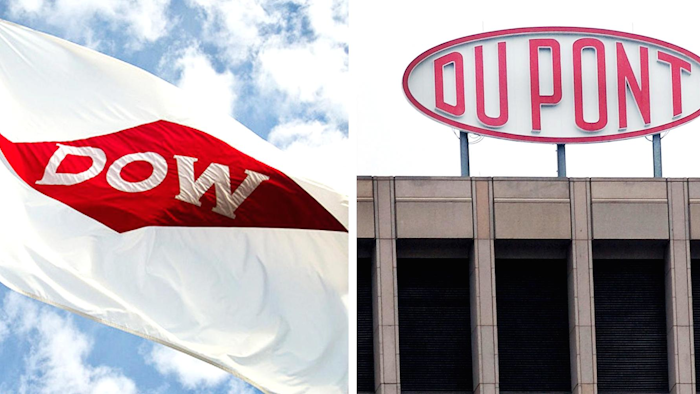 The chief executives of DuPont and Dow are each touting the benefits of the companies' forthcoming merger in an effort to maintain executive continuity and employee morale.

DuPont CEO Edward Breen told The Wall Street Journal that his executives were informed that their transition performance will help determine positions in the new company. He also touted the size and scale of the companies' forthcoming reorganization.

Dow CEO Andrew Liveris, meanwhile, indicated that executives were told that the deal is a "win-win" in an effort to avoid the turnover of Dow's 2009 acquisition of Rohm & Haas.

Breen and Liveris -- who will serve as CEO and chairman, respectively, when DowDuPont debuts later this year -- also plan to include executives in company financial and planning meetings.

"The greatest risk during this period of uncertainty is you drop the ball on existing business," Liveris told the Journal.

Mergers often lead executives to look around for other opportunities, but observers stressed that DowDuPont will be in a unique position with regard to its top officials.

Once merged, the company will be spun into three separate units -- focused on agricultural, industrial and specialty products -- with three, instead of two, corporate rosters to fill.

In addition, potential landing spots for chemical industry leaders, such as 3M or Monsanto, are struggling amid tough agricultural conditions and sluggish economies in China and Brazil.

Among the companies' rank-and-file employees, hundreds of jobs have already been cut, and more are expected as the combined companies seek to trim $3 billion in annual costs.

Breen told the Journal that DuPont sent top officials across the globe to reassure its workforce of more than 50,000.

"The human capital side is the most important part of this," Breen said.