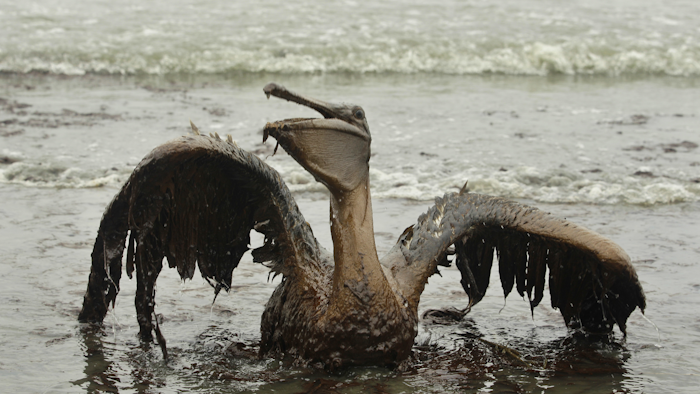 If there's an oil spill in the ocean, knowing the extent of the damage is crucial to managing the challenging task of cleaning it up. Now a team of Spanish scientists have developed smart sensors that can detect chemical contamination and map out the edges of a spill.
Created by a team at the Polytechnique University of Valencia (UPV), the sensors are embedded in wireless floating devices. Using sophisticated algorithms, the hydrocarbon sensors move independently through the water and collect data about where the pollutants have spread.
"Different chemical pollutants require different techniques for their clean-up," said Jaime Lloret from UPV's Research Institute for Integrated Management of Coastal Areas. "But the single most important factor for minimizing the impact and damages to the affected area is how quickly it is detected. This is particularly critical in the case of oil spills, where a full clean-up is virtually impossible if decontamination efforts don't start immediately."
In laboratory testing, the sensors were able to detect even small amounts of contaminants. If scaled up, the researchers hope the technology could help prevent the dangerous impact of oil spills on marine life, as well as the economy and human health.
The most well-known example of recent history is the BP Deepwater Horizon disaster of 2010, which spilled 130 million gallons of oil into the Gulf of Mexico, and is still affecting the environment. Recently the government reported the results of a study showing that the oil had hurt the reproduction rates of dolphins in the Gulf. Other studies have shown that tuna and amberjack exposed to the oil developed deformities and other maladies.