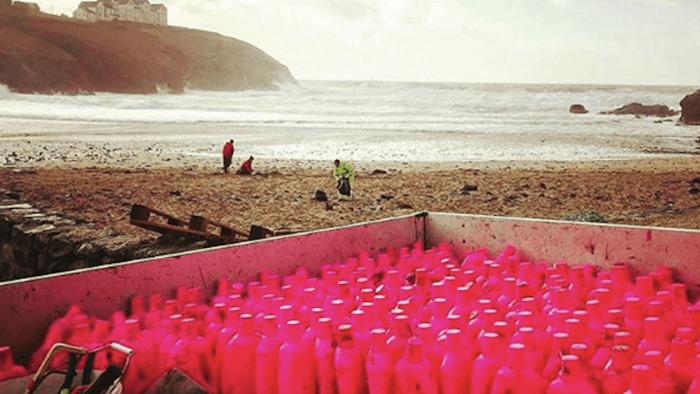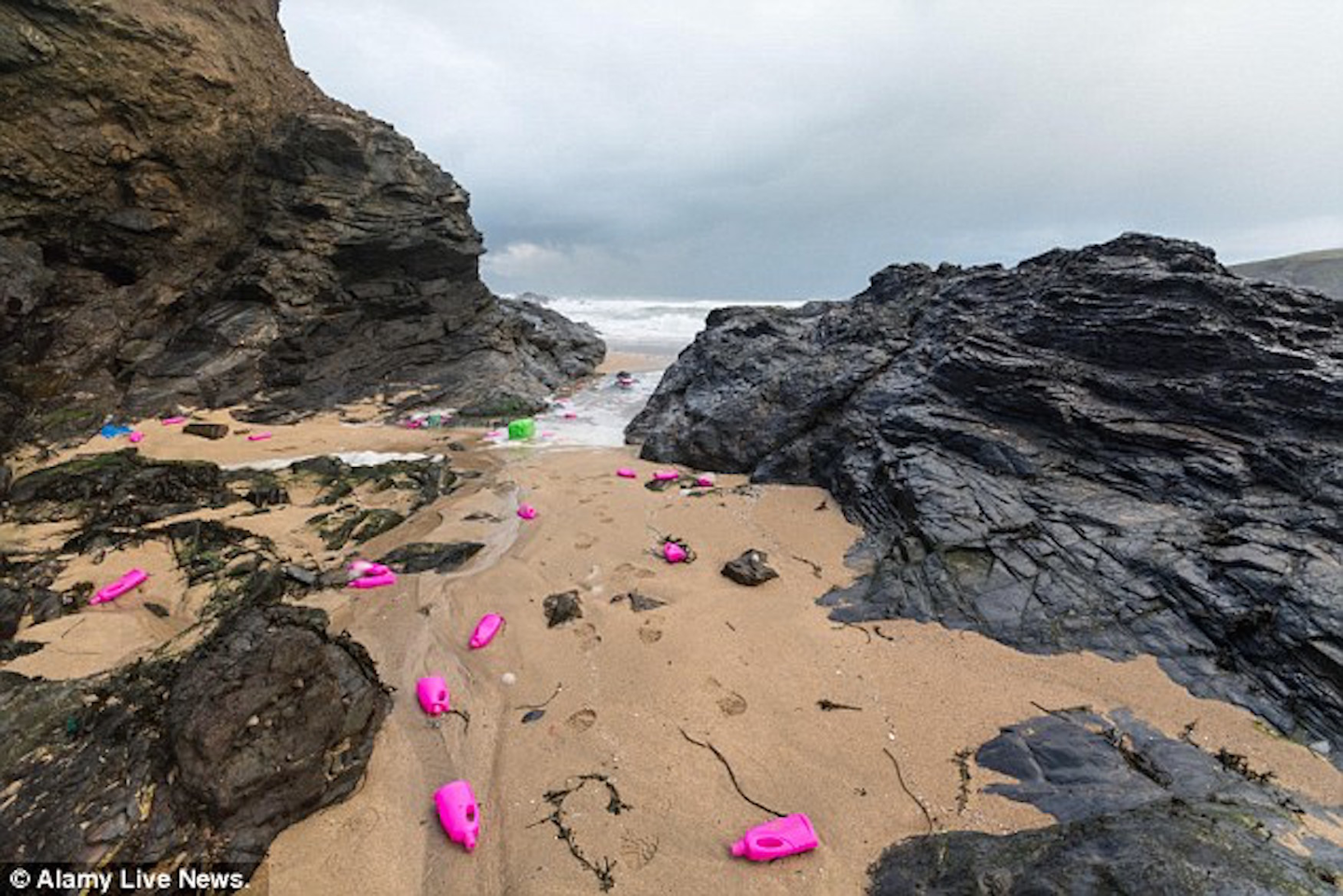 An estimated 27,000 pink bottles of a detergent called Vanish have been washing up on UK beaches in Cornwall.
Though the swells of bottles have created eye-catching pink and sudsy waves, wildlife experts are concerned that the chemicals in the detergent could impact the marine environment. Most of the bottles are closed but some have clearly leaked.
Local officials have advised that children and dogs be kept away from the beaches until the cleanup efforts are complete.
Meanwhile, no one has officially claimed responsibility for causing the detergent spill. The National Trust told the BBC they believed a container went overboard from a ship called the Blue Ocean during stormy weather in May. But the Maritime and Coastguard Agency said: "While it is fact that the MV Blue Ocean lost a container containing bottles of 'Vanish,' there is no currently available evidence that the bottles washed up on the Cornish coast are from this container; all evidence is currently circumstantial."
Vanish is owned by Reckitt Benckiser, a home, hygiene and health products company based in the UK.