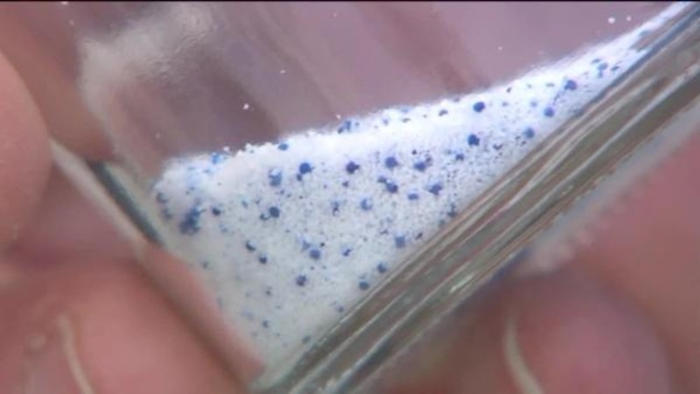 Newly enacted legislation will prohibit the use of plastic "microbeads" by pharmaceutical and cosmetics companies amid concerns about their impact on the environment.

President Obama last week signed the Microbead-Free Waters Act into law following unanimous passage by both chambers of Congress earlier in the month.

The legislation would require cosmetics companies to phase out microbeads by 2017, while drug companies would be restricted from using them in over-the-counter pharmaceuticals by 2019.

The tiny plastic pellets grew increasingly popular as an ingredient in exfoliating products in recent years, but they can easily slip into waterways and — if ingested by aquatic wildlife — enter the food supply.

"It's a banner day for Lake Michigan and the Great Lakes," said Rep. Fred Upton, R-Michigan and the bill's co-author. "We now have a bipartisan law on the books to cleanse dirty microbeads from all our nation's waters."

The federal law follows numerous efforts to restrict microbeads by state lawmakers. Industry groups also supported the bill and many top cosmetics companies previously announced plans to end their use of microbeads.