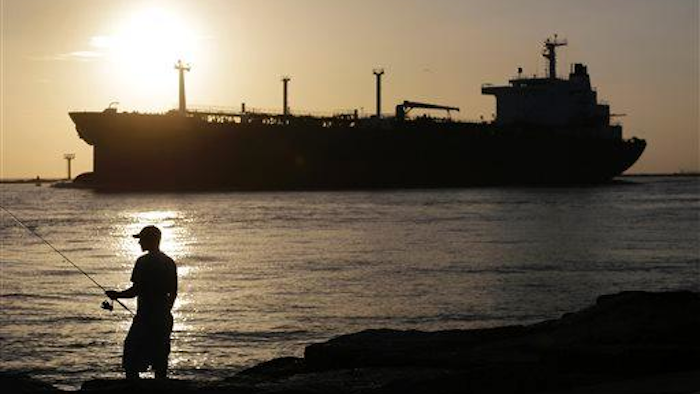 Global shares turned lower in thin European trading on Wednesday as investors grew cautious about another drop in oil prices.
Keeping Score: Trading volumes were low on the last full day of the year ahead of the New Year's holiday — many markets will be open only for a half day on Dec. 31. France's CAC 40 lost 0.4 percent to 4,683.69, and Germany's DAX fell 1.1 percent to 10,743.01. Britain's FTSE 100 slipped 0.6 percent to 6,274.97. U.S. shares were set to drift lower, with Dow futures down 0.3 percent and S&P 500 futures losing 0.2 percent.
Energy: The volatility in energy markets continued, with the benchmark U.S. crude contract losing some of its overnight price recovery. It was down 94 cents to $36.93 a barrel on the New York Mercantile Exchange. Brent crude, used to price international oils, slipped 75 cents to $37.47 a barrel in London.
Asia's Day: Earlier, investors were more upbeat, pushing Japan's benchmark Nikkei 225 up 0.3 percent to finish at 19,033.71 on its last trading day of the year. People clapped in rhythm at the Tokyo Stock Exchange in Japan's customary ceremony to close out the year. South Korea's Kospi dipped 0.3 percent to 1,961.31. Hong Kong's Hang Seng fell 0.5 percent to 21,882.15, while the Shanghai Composite added 0.3 percent to 3,572.88. Other regional shares were also mixed, rising in Indonesia but dropping in Taiwan and Singapore.
U.S. Economy: Asian markets were supported by an upbeat batch of U.S. economic data from the day before. The Conference Board said its consumer confidence index increased from the previous month, reflecting positive views on the economy and job market. Separately, a key gauge of home values indicated that U.S. home prices climbed 5.5 percent in October from a year earlier.
Currencies: The dollar rose to 120.57 yen, up from 120.37 yen late Tuesday. The euro slipped to $1.0930 from $1.0977.