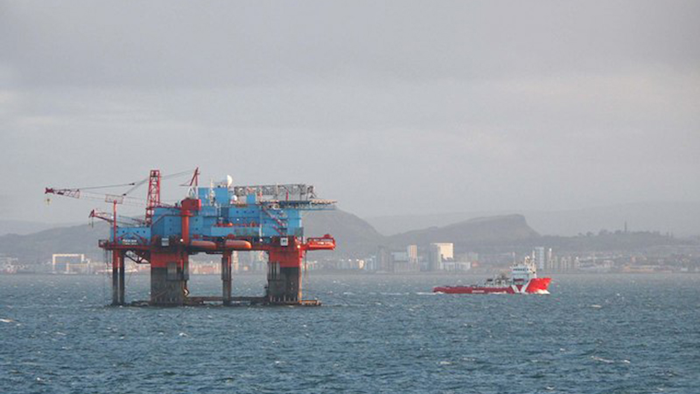 U.S. stocks were on course to close sharply higher Tuesday. Rising oil prices and encouraging data on housing and consumer confidence helped lift the market, nudging the Standard & Poor's 500 index back into the black for the year. Technology companies were among the biggest gainers.
Keeping Score: The Dow Jones industrial average rose 204 points, or 1.2 percent, to 17,732 as of 2:10 p.m. Eastern time. The S&P 500 index gained 22 points, or 1.1 percent, to 2,079. The Nasdaq composite climbed 69 points, or 1.4 percent, to 5,110. The market is coming off two days of losses.
The Quote: "Historically, we tend to see favorable market returns around the holidays, and a large part of that can be attributed to depleted (trading) volumes," noted Eric Wiegand, senior portfolio manager at U.S. Bank Wealth Management.
Icahn Effect: Pep Boys surged 8 percent after the auto parts and services retailer received another offer from activist investor Carl Icahn, putting the deal in the neighborhood of $1 billion. Shares in Pep Boys have been ratcheting steadily higher over the past two months as a takeover bid from Japanese tiremaker Bridgestone turned into a fight for control with Icahn. The stock added $1.39 to $18.80.
Retailers Rise: Traders also bid up shares in Kohl's and Urban Outfitters. Kohl's added $1.67, or 3.5 percent, to $48.92, while Urban Outfitters rose 50 cents, or 2.1 percent, to $23.56.
Riding Oil: Some energy and mining companies moved higher, benefiting from rising crude oil and natural gas prices. Consol Energy rose 42 cents, or 5.3 percent, to $8.29, while NRG Energy added 25 cents, or 2.2 percent, to $11.62. Freeport-McMoRan gained 19 cents, or 2.8 percent, to $7.04.
Still Dragging: Not all energy companies got a lift from the pickup in oil prices. Southwestern Energy slid 14 cents, or 2 percent, to $6.71.
Economic Snapshots: Investors got some encouraging economic data on consumers and the housing market. The Conference Board's latest consumer confidence index increased from the previous month, reflecting positive views on the economy and job market. Meanwhile, a key gauge of home values indicated that U.S. home prices climbed 5.5 percent in October from a year earlier. Home values have climbed at a roughly 5 percent pace during much of 2015, as strong hiring has bolstered a real estate market still recovering from a housing bust that triggered a recession eight years ago.
Energy: Benchmark U.S. crude rose 95 cents, or 2.6 percent, to $37.76 a barrel on the New York Mercantile Exchange, recovering after a slump Monday. Brent crude, which is used to price international oils, gained $1.16, or 3.2 percent, to $37.78 a barrel in London. Natural gas jumped 13 cents, or 6.1 percent, to $2.36 per 1,000 cubic feet.
Markets Overseas: Germany's DAX rose 1.9 percent, while France's CAC 40 gained 1.8 percent. Britain's FTSE 100 rose 1 percent. In Asia, Japan's Nikkei rose 0.6 percent, while Hong Kong's Hang Seng added 0.3 percent. South Korea's Kospi edged 0.1 percent higher.
Metals: Precious and industrial metals prices ended mixed. Gold slipped 30 cents to $1,068 an ounce, silver rose 4 cents to $13.93 an ounce and copper gained 6 cents to $2.14 a pound.
Bonds and Currencies: Bond prices fell. The yield on the 10-year Treasury note rose to 2.30 percent from 2.23 percent late Monday. The dollar was slightly higher at 120.41 yen, up from 120.34 on Monday. The euro slipped to $1.0934 from $1.0975.