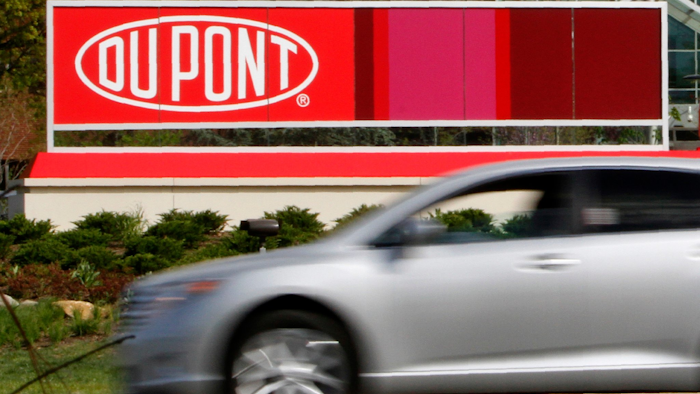 Dow Chemical and DuPont, two of America's largest and oldest companies are in advanced-stage merger talks, it was reported Tuesday.
The combined market value for both companies is around $120 billion. If the merger is successful, it would create the second largest chemical company in the world in terms of revenue (BASF, which posts around $92 billion sales annually would remain the biggest).
News of the talks sent stocks for both companies soaring, the Associated Press reported.
According to AP: "Shares of The Dow Chemical Co. based in Midland, Michigan, rose 11 percent to $56.48 in early trading Wednesday. Shares at one point hit an all-time high of $56.88. Shares of E. I. du Pont de Nemours and Co., based in Wilmington, Delaware, rose 12.5 percent to $74.88."
Sources reported that specifics of the deal had not been released and there's a chance that negotiations could fall apart. But the companies are expected to make an announcement in the next few days.
According to the Wall Street Journal, Dow's CEO, Andrew Liveris, has long sought to strike a deal with DuPont's CEO, Edward Breen. Liveris reportedly wants to streamline their business so that they can then be broken up into "more focused operations."
Both companies are major suppliers of performance chemicals, coatings, films and chemicals used in the pharmaceuticals, food and auto industries. If merged, they would also supply 17 percent of the world's pesticides and be the third largest supplier of crop chemicals, according to WSJ.
The New York Times reports that the next step of a merger would be to split into three businesses: agriculture, specialty products and materials (including plastics).
The merger would be one of the biggest in a year marked by mega deals. According to NYT, more than $4 trillion worth of deals have already been struck since the beginning of the year.
But the talks have also raised concerns about how many jobs could be lost. Combined, the companies employ more than 100,000 people. With the potential for overlapping positions there's speculation that the emphasis on trimming costs in the potential deal could result in trimming positions as well.