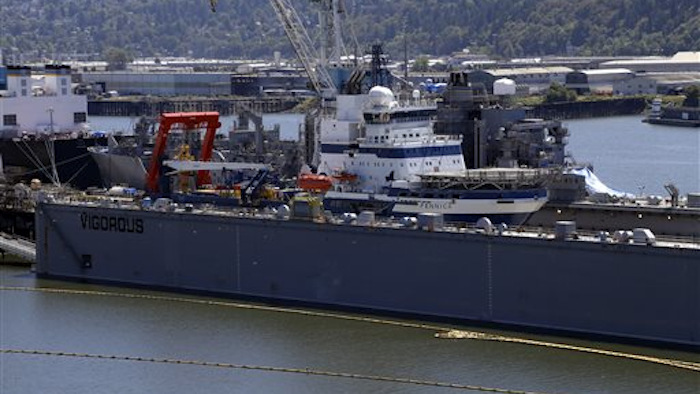 As global leaders continue to discuss a pact to address climate change in Paris, the shipping industry likely isn't the first issue to come to mind.

For one thing, ships currently account for less than 3 percent of overall carbon dioxide emissions; for another, they're generally out of view unless they're entering or departing a port.

Ships, however, use fuels that are rife with pollutants, and one recent report suggested that their share of emissions could jump more than six-fold by 2050 — the result of an expanding global economy and declining carbon footprints elsewhere.

That's led to serious discussions about shipping at the Paris conference. Environmental advocates argue that the entire industry went without sufficient scrutiny for far too long, while shippers counter that they already trade in the most environmentally efficient method for moving cargo.

The issue, The New York Times reports, also provides an opportunity for more eco-friendly alternatives.

They include efforts to bolster design efficiency — from paint that inhibits the growth of algae to a system that coats ship bottoms in air bubbles — and to promote alternative fuels.

The Times, in part, profiles Tote, a New Jersey company that's building the first two container cargo ships powered by liquefied natural gas. They're about to traverse a route between Jacksonville, Florida, and San Juan, Puerto Rico, beginning next year.