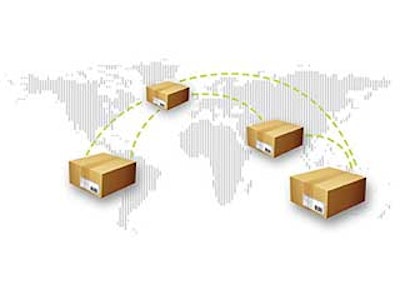 In today's fast-paced global economy, it's critical to identify, understand and measure how certain business drivers impact your supply chain and your company's business growth. To do so, you must consider the critical role that labeling plays in meeting the demands of key business drivers. These drivers can have a significant influence on the performance and overall success of your business. 
Regulatory & Compliance, Customer Responsiveness and Supply Chain Efficiency – when any of these significant business drivers intersect with enterprise labeling it can result in improved performance and efficiency across a global supply chain.
Meeting the Needs of Evolving Regulatory Standards and Compliance
Are You Keeping Pace with Regulatory Demands?
As supply chains become more global and complex, the effect of regulations and emerging standards can have a significant impact on business. Labeling is a specific area where constant change is necessary to comply with these evolving standards, especially those where labeling and identifying parts and packages can play a critical role to consumer's safety. Some examples of regulatory standards impacting a wide range of industries include:
GHS (Globally Harmonized System of Classification)
GS1 (General Specifications) Standards
UDI (Unique Device Identification)
DSCSA (Drug Supply Chain Security Act)
RoHS (Use of Hazardous Substances)
Enterprise Labeling for Meeting Regulatory Standards
Adhering to regulations that define how products are developed, marketed, shipped, and disposed is essential to avoid fines, retain customers, enter new markets, and in some case, stay in business. Labeling continues to play a crucial role in meeting these evolving standards. A label represents necessary information about the product being transported through the supply chain, and can include information about when and how it was made, what it contains, how it should be handled and disposed. 
Enterprise Labeling Solutions enable customers to quickly and efficiently make changes to meet regulatory standards and become compliant to avoid costly fines and ultimately lost business.
Supporting Labeling Consistency – Replicating data from enterprise applications to labeling systems introduces risk for ensuring compliance. Enterprise Labeling Solutions remove the threat of mislabeling and ultimately non-compliance, allowing suppliers, contract manufacturers, and business partner's access to centralized data to produce labels remotely. It's important to have a solution that offers the ability to drive label data from a single source of truth, to obtain consistency throughout a supply chain by enabling consistent data to support existing regulatory labeling requirements.
Enabling Rapid Labeling Changes – Deadlines are critical when meeting compliance. Flexible design capabilities empower business users to quickly and simply make mass label changes without requiring coding from IT or waiting for software release cycles. Utilizing an Enterprise Labeling Solution allows companies to meet impending deadlines without being limited by the time involved in making changes to mass amounts of labels. Instead, companies can seamlessly make changes to existing templates, without coding, to affect change in hours or days rather than months.
Managing Regulatory Variations – It's also necessary to support extensive variability brought on by the complexity of regulations, products, geographies, and languages. Business rules logic empowers companies to address current regulatory requirements, and account for customer requirements, while providing agility to quickly and easily react to future changes. Based on the attributes of the transaction that drives the label print request, implementing business logic allows label content and format to dynamically change to account for the product information, warning statements, pictograms, languages, and customer-specific elements required on a label. 
Providing Competitive Advantage Through Improved Customer Responsiveness
Can You Quickly Accommodate Customer Needs and Requests?
Customer responsiveness is the ability of a business to recognize and respond immediately to changing customer needs. Today, your customer's labeling requirements are more demanding and variable than ever, which is why labeling has become such a critical part of meeting this important business driver. To compete in today's fast paced, global environment, companies must be able to work closely with their customers to provide value-added, tailored offerings, and do so in a timely and efficient manner.
Enterprise Labeling for Improved Customer Responsiveness
Changes to labels are always being driven by customer-specific requirements. Businesses failing to meet those requirements in a timely fashion find themselves with dissatisfied customers that will likely turn to competitors. Businesses that view labeling as a key enabler in customer responsiveness, find increased opportunities to serve their client base and drive revenue. Labeling solutions can provide the capabilities to meet customer requirements and do so quickly to offer a serious competitive edge.
Enterprise Labeling Solutions enable customers to provide improved customer responsiveness, enabling them to meet any labeling requirements, respond quickly to any changes, and to drive customer satisfaction and ultimately revenue.
Providing Speed/Flexibility – Flexible design capabilities empower business users to quickly and simply manage label design and changes. With a solution that offers WYSIWYG design and browser-based capabilities, business users are able to take ownership of the design process eliminating the need for IT to get involved and write code to handle new label creation and label changes.
Meeting Regulatory Standards – As organizations are required to adhere to new regulatory standards, it's important to maintain a solution that allows customers to easily create new or modify existing labels. Enterprise labeling offers all of the symbologies, tools, and integration to sources of regulatory data to make sure you're able to meet the needs of evolving requirements. Centralized label management can help ensure that your labeling has consistency and that your company is adhering to regulatory guidelines throughout your company's global supply chain.
Supporting Global Expansion – Today, companies need to meet the rigors of their customers' global requirements, such as languages, images, formats, and printers, and to manage variability across multiple industries and regions. Business rules functionality allows customers to handle a greater degree of labeling complexity and to easily configure labels and enable variations in geographies and language in a single place. 
Driving Efficiency Throughout The Supply Chain
Is Your Supply Chain Responsive and Efficient?
With today's supply chain becoming more complex and global in scale, it has become increasingly challenging to ensure responsiveness and efficiency throughout the supply chain. Labeling is a critical factor when considering a business's abilit to quickly and seamlessly distribute products from supplier to customer. To ensure an effective supply chain strategy, companies must consider how labeling intersects with evolving demands such as globalization of manufacturing, safety and quality of products, shorter lead-times, lean business environments and changing market demands.
Enterprise Labeling for Maximizing Supply Chain Efficiencies
Bottlenecks and errors in labeling can cause a major threat to any business and a disruption in supply chain can be devastating to the company's bottom line. In today's modern supply chain, every product and shipment includes a barcode label, incorporating all of the information necessary to ensure that each item moves throughout the supply chain at the intended speed, and to the intended destination. This makes labeling a mission-critical component of the supply chain where disruptions in areas such as manufacturing, inventory, receiving, and shipping can threaten production and distribution and result in hefty fines, loss of customers and ultimately result in millions of dollars of lost revenue.
Implementing an Enterprise Labeling Solution offers businesses flexibility, scalability, variability and high throughput to seamlessly meet customer requirements and help minimize supply chain issues, while optimizing efficiency. Enterprise Labeling Solutions enable companies to support improved responsiveness and to scale globally to quickly and efficiently navigate products through their supply chain.
Avoid Costly Downtime – It's important to understand that labeling is mission-critical to the supply chain and that a labeling system failure can mean a stop in production.  When production stops, extensive downtime means lost revenues and costly fines, not to mention customer dissatisfaction.
Extending The Capabilities of Supply Chain Partners – An Enterprise Labeling Solution enables businesses to increase collaboration and extend labeling to partners to make sure their labeling requirements are met while avoiding the cost of relabeling goods upon receipt. These solutions allow suppliers to access a centralized solution so they can print labels remotely, fostering efficiency in the supply chain and ensuring labeling and brand consistency.
Automate Labeling – Enterprise Labeling Solutions offer an alternative to time-consuming manual labeling, which can reduce supply chain efficiency and increases incidence of mislabeling. Find a solution which can automate labeling by integrating directly with enterprise applications and triggering labeling via existing business processes, while ensuring that label data comes directly from the sources of truth for label data. At the same time, labels can be designed and updated by business users, which provide greater speed and flexibility, enabling rapid labeling changes. 
You also may want to check out the report, The Top 5 Trends in Enterprise Labeling, to get more information about evolving supply chain themes and technological advancements that compel businesses to look at labeling differently. And, to stay up to date on the latest developments in Enterprise Labeling, visit www.enterpriselabeling.com, an exclusive blog, sponsored by Loftware, devoted to labeling issues that affect your business in an ever-changing global economy.
Josh Roffman is Vice President of Marketing and Product Management at Loftware, a global provider of Enterprise Labeling Solutions.