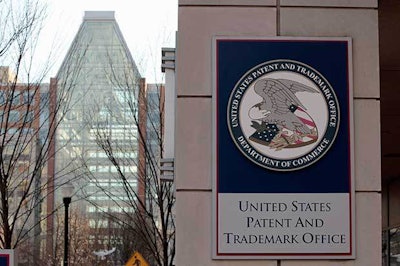 Recent changes in U.S. patent law provide some helpful advances for the chemical industry; however, new challenges have also arisen for companies seeking patent protection. Among these changes, the U.S. recently transitioned to a first-to-file patent system, making it more important to act quickly in filing patent applications for inventions, ideally before any public disclosure occurs. Certain chemical and biotechnology innovations can no longer be patented in the U.S. after recent Supreme Court decisions. For companies and industries facing threats of patent infringement, patent law reform has opened up a variety of less expensive administrative procedures to challenge patent validity. Finally, virtual patent marking is now available as an easier way to provide notice of patents to competitors and the public.
First-to-File Patent System
In 2013, as part of the "America Invents Act (AIA)," [1] the U.S. transitioned from a first-to-invent to a first-to-file patent system that is more like the patent systems in other countries. Now, the first party to file a patent application generally wins in a race to the patent office. Prior to 2013, an inventor would still have the ability to obtain a patent if it could be proved that he or she had actually invented first, despite his or her application being filed after another party's application. Under the AIA, the filing date is paramount. It has become even more important for inventors and companies to act quickly and file patent applications early when seeking patent protection.
Further, the AIA generally prohibits patents for inventions that were publicly disclosed at any time before filing a patent application. Public disclosures include describing the invention at trade shows, in product literature, in presentations, to suppliers or third parties, responding to requests for proposals, offering to sell or selling a new product or process and the like. In the past, an inventor would have up to a year to file an application in the U.S. after a public disclosure before losing rights to the invention.
Although there are some limited exceptions (that are ambiguous and legally unsettled) under the new laws, it is safest to file an application before any public disclosure occurs. In situations where public disclosure occurred within the past year, but a patent application for an invention has not been filed, a U.S. patent attorney should be consulted to see if it still might be possible to pursue patent protection under one of the exceptions. Under both the old and new systems, no patent protection is available when the invention was publicly disclosed more than one year earlier.
Ideally, any disclosures to third parties should be done under a non-disclosure and confidentiality agreement tailored to protect intellectual property and proprietary information to ensure that the disclosure is not considered a public disclosure (triggering the bars to a patent under the new laws). Disclosing information about a new technology to third parties can pose even greater risks under the new laws than under the old patent laws. The third party may be able to file a patent application related to the new technology (including for key improvements).
While there are procedures to prove that an earlier-filed application may have been derived from the original disclosure of the inventor or company, they require that a second patent application be filed within certain periods and that the disclosed information is commensurate with the earlier filed application. However, patent applications publish 18 months after the earliest filing date; thus, a company may be entirely unaware that a third party has filed an application related to their technology until it is too late to file a patent application.
A well-drafted nondisclosure and confidentiality agreement between the parties makes it easier to minimize misappropriation or derivation of confidential information shared with a third party. However, even with such agreements in place, filing a patent application prior to sharing any information about the invention remains the safest strategy to ensure patent protection.
It remains important for inventors to document dates of any inventive activities (e.g., lab notebooks regularly signed, dated, and corroborated by another) so that, for example, it can be proven that the inventors independently developed their inventions and did not derive them from others. In addition, details about content, dates and third parties with whom any proprietary information is shared should be well documented in case a dispute arises.
In view of these changes, the best practice under the new patent system in the U.S. is to file a patent application before making any disclosure, either public or confidential. It may be necessary to consider adjusting previous business or commercial practices (e.g., ensuring additional coordination between the legal department and activities of the research and development, sales and marketing functions) to avoid inadvertent disclosure and ensure availability of patent protection, especially for important technologies.
Changes in Patent Eligible Subject Matter
Several recent Supreme Court decisions have restricted the scope of available patent protection for certain chemical inventions, including specific types of biotechnology subject matter. In response, the U.S. Patent & Trademark Office (USPTO) has further limited which types of biotechnology, pharmaceutical, and chemical subject matter is patentable, potentially making it difficult to patent compositions containing products found in nature (e.g., unmodified biological compositions like DNA, minerals, metals and plant extracts), combinations of natural products, and materials derived from natural products or sources. The law in this regard is unsettled.
For these types of products, companies should consult with U.S. patent counsel to consider pursuing patents covering alternative aspects of the invention (e.g., methods of use of the product, rather than the product itself) or instead consider trade secret or other alternative protection for new discoveries that may no longer be patent eligible.
USPTO Patent Invalidity Proceedings
The specter of potential patent infringement can have a significant impact on business and commercial activities in any industry. A majority of patent validity challenges were previously raised in federal district court litigation, which can be very costly. In response, Congress created new, faster and less expensive ways to challenge the validity of patents before the USPTO where questions of patent invalidity arise, (e.g., when new prior art is discovered).[2]
While there were some limited methods to review patent validity, a variety of more expansive litigation-style administrative trial options are now available before the USPTO, similar to patent opposition proceedings popular in Europe and Japan. The new USPTO post patent grant proceedings permit limited discovery (fact-finding and expert witness testimony and reports), but are far quicker and less expensive than litigation. The new law mandates that certain proceedings must be concluded within one year. Furthermore, to date, challengers using the new USPTO procedures have had greater success before the USPTO in establishing invalidity, as compared to success rates in civil litigation.
Virtual Marking
Lastly, virtual marking of patented products can now be used to provide notice of a patent to competitors and the public.[3] Marking can be important in order to obtain damages for patent infringement. Previously, a patent number needed to be affixed to each product, associated packaging and brochures, or equipment covered by the patent. While this type of marking is still permitted, the product or associated packaging or equipment may now simply refer the public to a website listing patents covering the composition, item, or process, thus making tracking and administration of patent marking far easier for many companies.
Jennifer Woodside Wojtala counsels clients on various intellectual property matters. Her practice includes patent preparation and
prosecution, as well as opinion work, including patentability, freedom to market; validity searches and opinions; and ex parte and inter partes patent reexaminations. Her technical areas of expertise are in the chemical, nano-technology, and material arts.
The opinions expressed are those of the author and do not necessarily reflect the views of the author's firm or any of the firm's clients. This article is for general information purposes and is not intended to be and should not be taken as legal advice.
---
[1] Leahy-Smith America Invents Act, Pub. L. No. 112-29, 125 Stat. 284 (2011) (35 U.S.C. et seq.)
[2] These new proceedings include post-grant review, inter partes review, and covered business method patent review. 35 U.S.C. §§311-319, 321-329, and Leahy-Smith America Invents Act, Pub. L. No. 112-29, 125 Stat. 284 (2011) (Section 18).