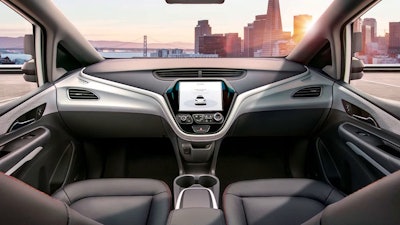 Ford will be targeting its autonomous car efforts to fleets and other commercial services such as ride-sharing and delivery, the company announced on Monday.
The announcement came as part of a report, titled 'A Matter of Trust,' focused on safety.
"We don't believe that the central challenge in the development of self-driving vehicles is the technology. It's trust. Trust in the safety, reliability, and experience that the technology will enable," the report read.
In order to build that trust, Ford is now conducting tests of self-driving vehicles in cities around the globe. If the effort succeed, Ford will roll out Level 4 autonomous cars, without pedals or a steering wheel. Level 4 vehicles are only capable of navigating fully autonomously in assigned areas, and may be unable to operate under certain weather conditions that could confuse sensors.
The vehicles in the initial rollout will likely be hybrids, not electric, Ford said.
The company expects to begin manufacturing a purpose-built self-driving vehicle in 2021, at which time test fleets will already be running in multiple cities. It has partnered with Argo AI, a Pittsburgh-based company, which will provide the computer vision and machine learning software architecture.
In regards to the purpose-built vehicles, Ford says "… vehicles that thrive in heavy-duty, high mileage-commercial operations. What this means is that our self-driving vehicles will have upgraded components such as brakes, wheels, and body structures that can withstand more extreme work cycles, and they will undergo more rigid durability testing before they hit the road."